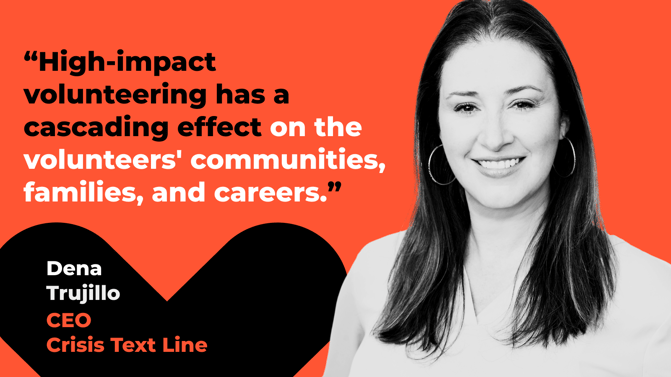 Volunteering: The Gift That Gives Back
Q: Can you tell us about yourself and your organization, Crisis Text Line?
A: Yes. Thank you. I have been the CEO of Crisis Text Line for three years, and it's truly been a privilege to lead such an extraordinary organization that provides free and accessible mental health support through text messages.