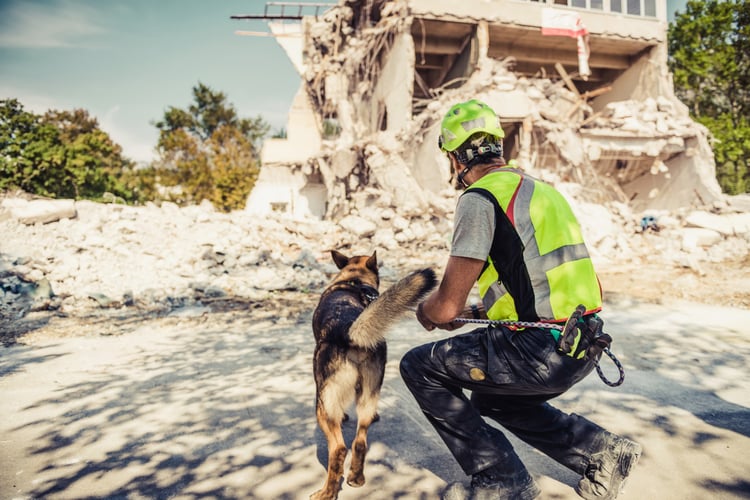 You can make a meaningful difference in relieving the effects of natural disasters, whether it be through donations, volunteerism, or advocacy. When looking for ways to contribute before, during, and after natural disasters, consider how you can maximize impact by working with others! Here are 4 ways to support disaster relief efforts today:
1. Start with personal preparedness
Familiarize yourself with the risk levels of your hometown with Fema's National Risk Index and explore the Ready.gov website for tips and resources like a plan form and emergency kit building. They even have a kids and teen section!
2. Volunteer with disaster relief organizations
Work with an organization based on your skills, interests, and availability. Explore opportunities with major crisis relief organizations like The Red Cross, Salvation Army, and Habitat for Humanity. Consider volunteering as a group with your family, friends, or colleagues.
3. Donate what you can
Are you looking to donate to disaster relief? Ensure it goes to the right place with Charity Navigator's, Tips for Giving in Times of Crisis. America's Charities also has a resource for giving strategically as an organization.

Donating money is an excellent way to support disaster relief, but you can also give items like food, emergency supplies, and blood.
4. Spread the word
The more people who know how to prepare for crises and contribute to relief efforts, the more lives are saved. Share these resources with your community and on social media.