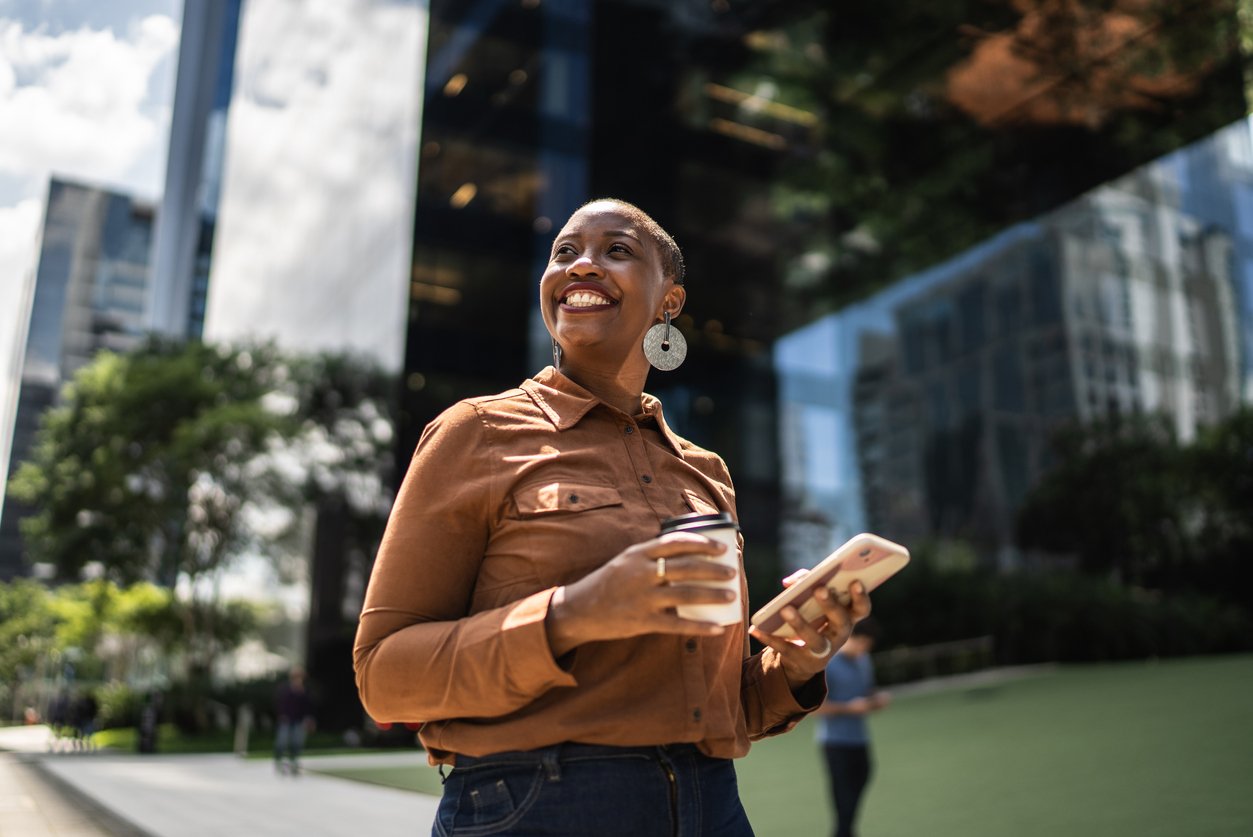 Volunteers form the backbone of your nonprofit. From supporting your events and activities to running programs behind the scenes, your volunteers help bring your mission to life and drive tangible change in the community that you serve.
However, to mobilize volunteers to support your cause and dedicate their time and skills, you need an effective way to reach them about upcoming events that need their support. This is where a strong marketing strategy can help. By leveraging marketing tools, your nonprofit can send volunteers updates, invite them to engage through new opportunities, and thank them for their contributions.
Use these essential marketing tips to get the word out about your volunteer needs and attract new volunteers to your mission:
Use marketing automation tools
Create compelling text messages
Generate high-quality social media content
Volunteers can't support your organization's activities if they don't know how to help! Leveraging a well-designed marketing strategy can help you reliably reach volunteers and obtain the support you need.
1. Use marketing automation tools
As a nonprofit professional, you have a lot on your plate, and executing a marketing strategy for your volunteers can easily fall by the wayside. To ease your administrative burden and streamline your marketing efforts, leverage marketing automation tools.
Automation tools can help your organization power off emails, text messages, and other communications to hundreds of volunteers at once with the click of a button. Plus, you can schedule-send your content to reach volunteers at the right moment, saving your organization time around busy deadlines.
The following tools can help improve efficiency:
Constituent Relationship Management (CRM) software. Your CRM isn't only beneficial for tracking donor behavior and trends. You can also use this platform to manage volunteer activities and send targeted messages based on a variety of factors like volunteers' history of involvement with your organization and interests.
Volunteer management software. If you're looking for a more advanced tool with robust volunteer-specific features, volunteer management software is a must to add to your

technology list

. With a volunteer management solution, you can leverage automated communication tools to welcome new volunteers, send thank-you emails after shifts, and share important reminders and updates.
Social media scheduler. Remembering to post regularly on social media can easily become challenging, especially when you're juggling upcoming events and fundraising deadlines. A social media scheduler is the perfect tool to manage your social media presence and ensure your content is going out at the right time on the right platforms. Leverage your social media scheduler to create a robust content calendar and post to Instagram, Twitter, Facebook, and other key platforms with an all-in-one solution.
Text messaging platform.

Tatango's guide to nonprofit text messaging

recommends looking for a platform with automation capabilities so you can send the right messages to volunteers based on the actions they take. For example, you can automate a welcome message for new contacts as soon as they opt in, effectively introducing them to your community and laying the foundation for strong relationships.
Email marketing software. With powerful email marketing software, you can automate and segment your emails to make them more tailored to different volunteer groups. For example, you might form a segment for new volunteers, volunteers interested specifically in remote opportunities, and volunteers who are in leadership roles. Plus, you can create a newsletter that goes out to all volunteers with big-picture updates.
The right tools can make a huge difference in how well you're able to reach and connect with your volunteers, so reflect on your needs and do your research to find platforms that can streamline your marketing efforts while supporting your goals.
2. Create compelling text messages
Text messaging is one of the best ways to reach your volunteers directly. In fact, studies show that text messages have a 99% open rate and 90% read rate within just three minutes of sending. This means that you can reliably send updates, volunteer requests, and thank-you messages to your supporters and feel confident that they'll see all of your communications.
To reap these benefits, follow these text messaging best practices:
Place your volunteers as the hero in your nonprofit's unfinished story. For example, let's say your nonprofit has a charity auction coming up and needs volunteers to join the planning committee. You could then write in your messages: "By joining our auction planning committee, you'll push our organization towards fundraising success, allowing us to better achieve our goals and make a difference in the community." This helps volunteers form a stronger emotional connection with your organization and feel motivated to sign up.
Stick to a single call to action per message. Your messages should be as succinct and straightforward as possible, so only include one intended next step per message. For example, if you have a peer-to-peer fundraiser coming up and you need volunteers to create campaign pages and help run your accompanying walk-a-thon, put these next steps in separate messages so your volunteers don't feel overwhelmed by too many asks.
Find the right text messaging frequency. Texting your volunteers too often can quickly turn them away from signing up for opportunities and even cause them to unsubscribe from your text messaging campaign. On the other hand, texting your volunteers too infrequently can cause them to forget about your organization and lose interest. Start by texting volunteers once a week and then monitor metrics, like clickthrough rate and unsubscribe rate, to determine whether you need to make changes in your content strategy.
You can also use text messaging to alert volunteers to other opportunities to get involved, such as donating to your organization through text-to-give. Text-to-give is an easy and convenient option for volunteers to push your mission forward and increase their impact. This is also a great way for volunteers with limited time to still contribute to your nonprofit.
3. Generate high-quality social media content
With a well-designed social media strategy, you can effectively market your volunteer program to diverse audiences and recruit new volunteers to your cause.
Reflect on your audience's demographics and determine where your target supporters are spending most of their time on social media, whether that's on Facebook, Instagram, or TikTok. Then, you can tailor a specific content strategy to each individual platform to create buzz for your volunteer program.
To level up your social strategy, consider these top tips:
Spotlight current volunteers. Generate content that spotlights current volunteers, including their roles, how long they've been volunteering at your organization, and direct quotes explaining why they choose to volunteer at your nonprofit. Their positive experiences with your organization can encourage prospective volunteers to apply.
Post about upcoming opportunities. If you have an upcoming event that needs volunteer support, call attention to it on your social media stories and feed. Make sure to describe the specific volunteer roles that need to be filled and

provide clear instructions

on how to sign up. You'll also want to note whether there are any specific requirements to be aware of, such as attire, shift length, minimum age, and other guidelines.
Leverage gamification tactics. Add a gamification element to your marketing strategy by encouraging current volunteers to promote your program in exchange for prizes. For example, create a social media contest where the volunteer who gets the most likes and reposts on their volunteering-related content earns a reward like free merchandise or event tickets. This can help expose your cause and volunteering program to brand new audiences, allowing you to recruit fresh faces.
You can also use social media to direct supporters to your other marketing platforms, such as your texting campaign, volunteer blog on your website, or email campaign. Include links in your social media biography that invite followers to explore other ways to engage with your organization and learn about your volunteering opportunities.
---
To cultivate a dedicated community of volunteers, you need to reach them first with your exciting opportunities. Leverage a strong marketing strategy to get the word out about your program across multiple channels and use comprehensive tools to streamline your approach. Remember to keep your audience in mind and narrow down these marketing tips to fit your organization's specific needs and audience demographic. With a strong marketing plan, you can grow your volunteer program in no time!