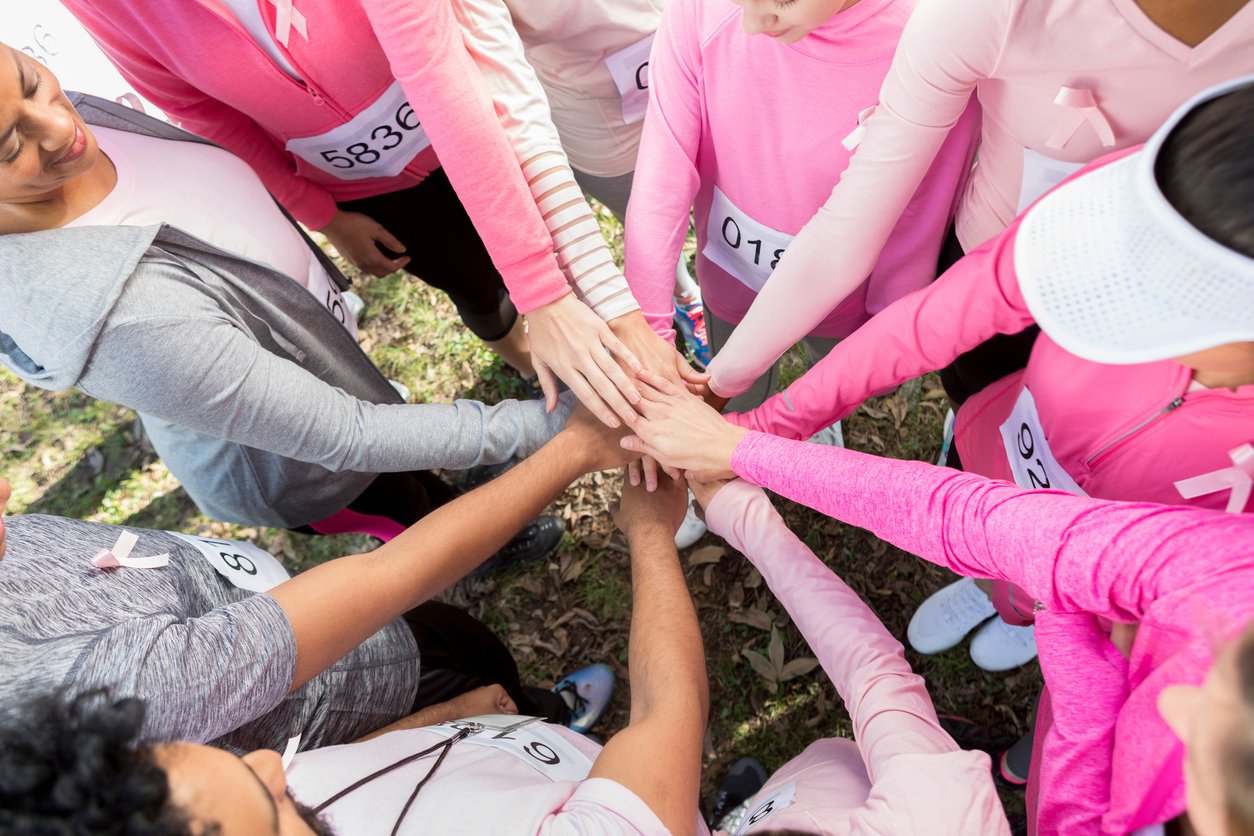 Running a hybrid event involves a lot of moving parts. You'll need to create an engaging experience for both an in-person and remote audience, which requires getting the right tools in order, planning out engagement paths for both groups, and seamlessly processing incoming donations. With so much to manage, your nonprofit needs a full team of volunteers ready to tackle projects and promote your success.
Volunteers can ease your staff's administrative burden and help your event run smoothly—with the right motivation and training. It's important that your organization not only plans out your event details, but also plans out a way to effectively manage volunteers and give them the tools and skills they need to be successful.
Use these tips to manage your volunteers and get them ready for a winning hybrid event:
Recruit the right volunteers and assign responsibilities.
Host a volunteer training session.
Practice volunteer recognition.
When your volunteers are well-prepared, they'll help you create a memorable event experience that will delight your supporters, whether you're hosting a charity auction, gala, walk-a-thon, or other hybrid event. Let's begin.
1. Recruit the right volunteers and assign responsibilities.
The first step to leading a successful hybrid event is finding the right volunteers. The ideal volunteers will be passionate about your cause, have available time to dedicate, and possess relevant skills and experience—especially if they're applying to specialized roles like offering technical support for your virtual attendees' experience.
According to the OneCause hybrid fundraising guide, you'll need to fill the following roles:
Event co-chairs: Responsible for overseeing the entire event and supporting other volunteers
Fundraising site master: Responsible for managing and setting up the venue
Social media and communications lead: Responsible for marketing your event and communicating reminders and updates to registrants
Item procurement team (for an auction): Responsible for identifying and soliciting appealing items for your hybrid auction
Sponsorships team: Responsible for securing event sponsorships and advertising opportunities
Supporter engagement team: Responsible for engaging attendees throughout the event through check-ins and gamification tactics
Technical and product lead: Responsible for overseeing the technical production of the virtual component of your event
Day-of-event support: Responsible for providing general assistance to in-person and remote attendees, such as answering their questions
Day-of-logistics coordinator: Responsible for managing event logistics to ensure everything runs smoothly
Your organization may have staff handle some of these positions, such as chair, site master, and sponsorships lead.
Recruiting your team early on will alleviate staff's stress and allow them to focus more on raising funds for your mission. To find enthusiastic volunteers for your hybrid event, use the following tips:
Leverage volunteer matching platforms. Volunteer matching platforms, like VolunteerMatch, enable your organization to create postings for your volunteer needs and get matched with applicants who are interested in your cause and have the right skill sets. Make sure to include the volunteer traits you're seeking, the date and time of the event, and the volunteer shifts that need to be filled.
Advertise your volunteer needs widely. Leverage your

social media platforms

, website, and email newsletter to highlight volunteer opportunities for your upcoming event. Generate and share engaging content, such as videos from the last time you hosted something or pictures of volunteers in action, to motivate supporters to sign up.
Ask existing volunteers for referrals. Your current volunteers can be a great resource to find other passionate supporters that would be willing to support your event. Connect with your most dedicated volunteers and see if they could seek out people in their personal networks who would be interested in joining your team.
As you spread the word about your volunteer needs, clearly delineate the available roles and responsibilities, including the time commitment and level of involvement. This ensures there are no surprises when volunteers begin.
2. Host a volunteer training session.
Once you've found the right volunteers for your hybrid event, you'll need to create a well-designed onboarding process. Onboarding introduces new volunteers to your organization, helps them understand their roles, and trains them on event-day responsibilities so they can hit the ground running.
Make sure your training sessions are accessible to all volunteers. Offer multiple sessions for volunteers so they have options and can find time in their schedules. Your nonprofit can offer remote sessions for added convenience and record these meetings, giving volunteers who are unable to make the sessions the flexibility to watch on demand.
In your training sessions, provide instructions for how volunteers can excel in their roles. For example, when onboarding your technical support team, make sure to familiarize volunteers with fundraising software and livestream technology so they'll have the foundational knowledge to tackle any issues.
It's also important to identify a staff member who is able to answer questions after each training session. By having this support system, volunteers will approach their roles more comfortably and confidently, leading to a more satisfying volunteer experience and better hybrid event execution.
3. Practice volunteer recognition.
Your volunteers are the driving force behind your nonprofit's event, so it's important to actively express volunteer appreciation. Consider using the following volunteer recognition best practices:
Spotlight your volunteers at your event. During a break in your event programming, take a moment to thank your volunteers for making this event possible. Highlight the hard work they've done and invite your audience members to applaud them.
Share content about your volunteers on social media. Post pictures of your volunteers in action at your hybrid event and thank them in your caption. This is also a great way to show off your volunteer program and invite new supporters to sign up to volunteer.
Practicing volunteer appreciation can help you build positive relationships with your volunteers, making it more likely that they'll offer their time again and refer others to your organization's volunteer program. Plus, volunteers might be eligible for volunteer grants through their employers, allowing your organization to earn double the benefits: volunteer time and donations!
As you get to know your volunteers, tailor your recognition strategies to their interests so you're rewarding them in ways that they'll appreciate.
---
Hosting a hybrid event doesn't have to be stressful. Armed with a passionate and prepared volunteer base, your organization can streamline its operations and pull off a well-designed event, resulting in stronger donor relationships and more revenue for your mission. Remember to start the volunteer recruitment and training process early so your nonprofit has plenty of time to plan its event and get everything in order.