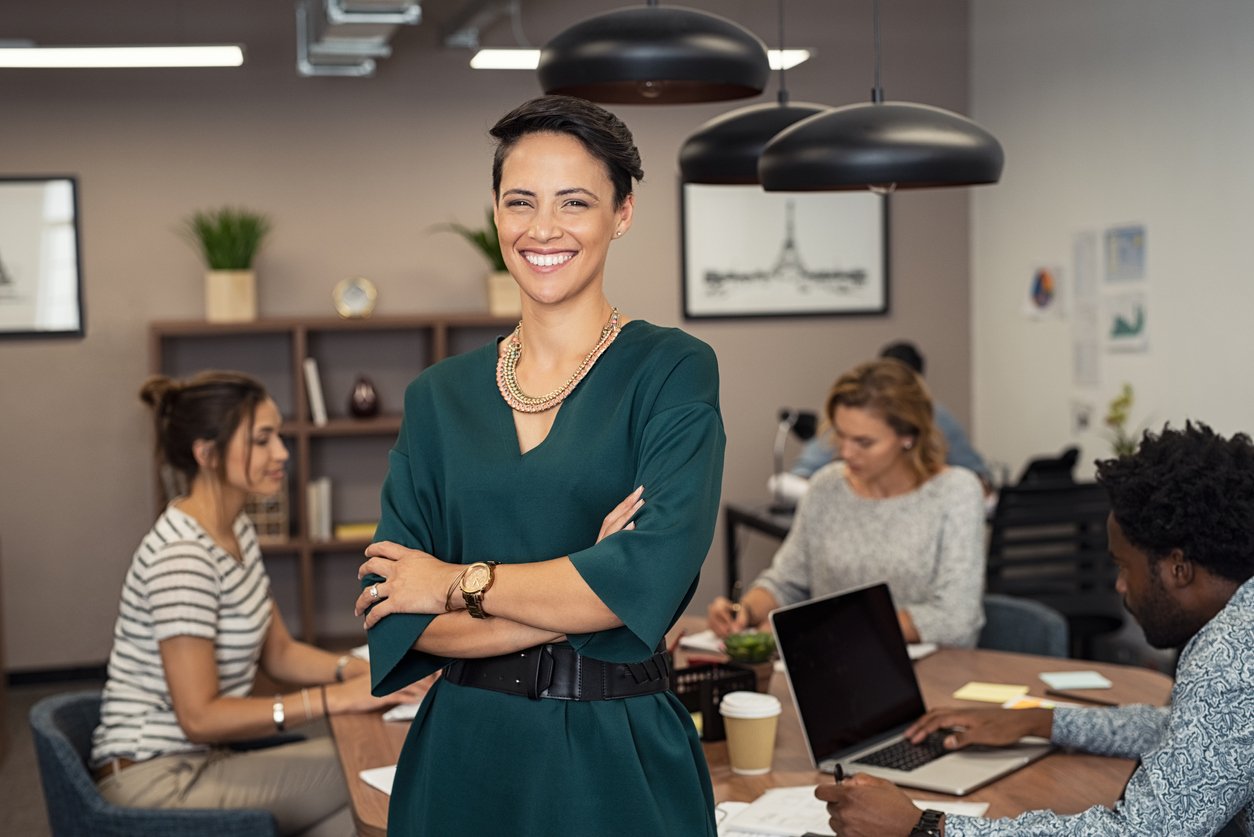 Your volunteer program powers your initiatives, fundraisers, and outreach campaigns. Whether they're professionals providing a skill-based service or members of your community performing routine tasks, volunteers want to work with nonprofits that have organized, impactful volunteer programs.
You can leverage technology to improve your volunteer experience and attract more supporters. Core tools such as your nonprofit's website, CRM, event and program management software, and other solutions can help you stay organized and discover opportunities to get more value out of your program.
In this guide, we'll discuss four core parts of every nonprofit volunteer program and how the right technology-based strategy can make them more effective.
Recruitment
Nonprofits routinely try new recruitment strategies to attract a variety of volunteers. After all, a strategy that earns support from local college students will likely differ from the recruitment methods that result in a professional photographer donating their time to take photos for your website.
Your nonprofit's technology can help you cast a wider recruitment net and refine your approach to attract a few specific target audiences. Here are a few strategies for how you can leverage each of the following tools to improve your recruitment efforts:
Your website. New volunteers will look to your website for more information about your program. Ensure the information they find there is useful and persuasive by including detailed volunteer job descriptions, information about major upcoming volunteer projects, and a list of benefits for volunteering. You can also provide potential volunteers with up-to-date information about your program by

integrating your website and CRM

. Information about your volunteer program stored in your CRM will automatically sync to your website, informing volunteers about open positions, the number of volunteers in each role, or any other data you wish to share.


Communication tools. Your outreach tools can help you find more volunteers with both public and one-on-one communication. For example, use your social media communication platform to craft messages about your program and schedule when they go live on each platform. Then, follow up with supporters who engage with your posts with personalized emails that provide more details about the specific opportunity they showed interest in.


Donor database. Often, your top volunteer candidates already support your nonprofit through donations. Analyze your donor database to find supporters who are likely to respond well to messages asking them to volunteer. A few characteristics that indicate an affinity for volunteering include long-term support, residence in your nonprofit's community, and a relationship with one of your beneficiaries. Additionally, check donors' professions. Individuals with careers that require specialized qualifications are more likely to agree to volunteer opportunities that align with their skills and interests.
The clearer your target audience is, the more easily your technology will be able to help you recruit them. Take the time to consider what skills, interests, and available time commitments your volunteers should have. Then, create recruitment posts tailored to each unique audience you identify.
Communication
Your nonprofit's technology allows you to contact your volunteers instantly, and the right communication practices can help you build lasting relationships and further engage your volunteers.
Email is one of the most basic forms of online communication, and it will likely be your primary communication channel. Use your messaging platform to create email series for volunteers based on their actions. For example, you might ask volunteers to share their employment information, then send volunteer grant information to those who work for an employer with a volunteer grant program.
You can also use your volunteer management software to create new communication channels controlled by your nonprofit. For example, tools like Salesforce Experience Cloud allow nonprofits to create custom online spaces that enable interaction. Invest in a platform for your volunteers where they can communicate with one another to find shift replacements, get their questions answered, and generally interact to make friends and form a community around your nonprofit.
Give volunteers options for how your organization should get in touch with them, whether it's via email, text message, or social media. Pay attention to supporters' communication preferences and adhere to them.
Management
Your software can also help streamline your volunteer program's day-to-day operations. Invest in a volunteer management solution that enables you to build a volunteer shift calendar with ease. Specific tools to look for include the ability to create repeating shifts, edit shifts in bulk, and display a visual calendar that lets volunteers quickly find their shifts.
Additionally, consider using self-service tools. These empower volunteers to sign up for their own shifts, which can save your volunteer manager time building a schedule. Some nonprofits take a balanced approach to self-service tools by assigning volunteers their first opportunities, then allowing more experienced volunteers more control over their schedules.
Volunteer management tools can also help you record your volunteer program's accomplishments. Note how many volunteers you have, their hours worked, and what projects they have accomplished. Volunteer data can be shared in your annual report, communications with volunteers, and recruitment posts to attract more volunteers. This can be especially useful if your nonprofit plans to host a corporate volunteer opportunity, as the sponsor will likely want an update about what their team was able to achieve.
Retention
High volunteer retention is the key to saving your staff time and making your volunteer program more effective. When volunteers return for multiple shifts instead of needing to regularly be replaced, you can allocate time spent recruiting and onboarding new volunteers to fulfilling your mission.
While every supporter volunteers for their own reasons, there are a few common factors that impact retention. A nonprofit that regularly thanks volunteers, provides them with opportunities that align with their interests, and creates a motivational environment is likely to retain its volunteers.
Your technology can help cultivate this kind of environment by:
Personalizing communication. When reaching out to volunteers, tailor each message as much as possible to its recipient. Use your volunteer management software to record data about volunteers' involvement with your nonprofit, communication preferences, skillset, interests, and any other data that may be useful for communication. For example, you might create a separate emailing list for your remote volunteers that discusses online opportunities and personalize it further by referencing the specific campaigns each volunteer has worked on.


Gathering feedback through surveys. You can retain your volunteers by creating a better volunteer experience. Send out surveys to ask for their feedback on specific parts of your program. To ensure you receive honest feedback, consider making these surveys anonymous. Primarily use short, multiple choice questions to encourage responses, and request long-form answers for only a few high-priority items at the end of your survey.


Showing appreciation. You can say thank you to your volunteers in a number of ways. Non-technology based strategies include hosting events, sending gifts in the mail, or just having your supervisors thank volunteers at the end of their shifts. You can also use your technology to add a new dimension to your appreciation efforts. For example, in addition to personalizing your

thank you letters

, you can send eCards, which can be a more eco-friendly solution in comparison to printing physical cards for each volunteer.
Improving your retention can also help with your volunteer recruitment efforts. After all, supporters who have volunteered with your nonprofit long-term are likely to recommend your volunteer program to friends and family. Some volunteers may even bring in a friend or family member to work alongside them, increasing your nonprofit's supporter network.
---
Your nonprofit's technology can be the foundation of an impactful volunteer program. Assess how your organization currently uses its software at every stage in your program to discover opportunities to implement new technology-driven strategies.