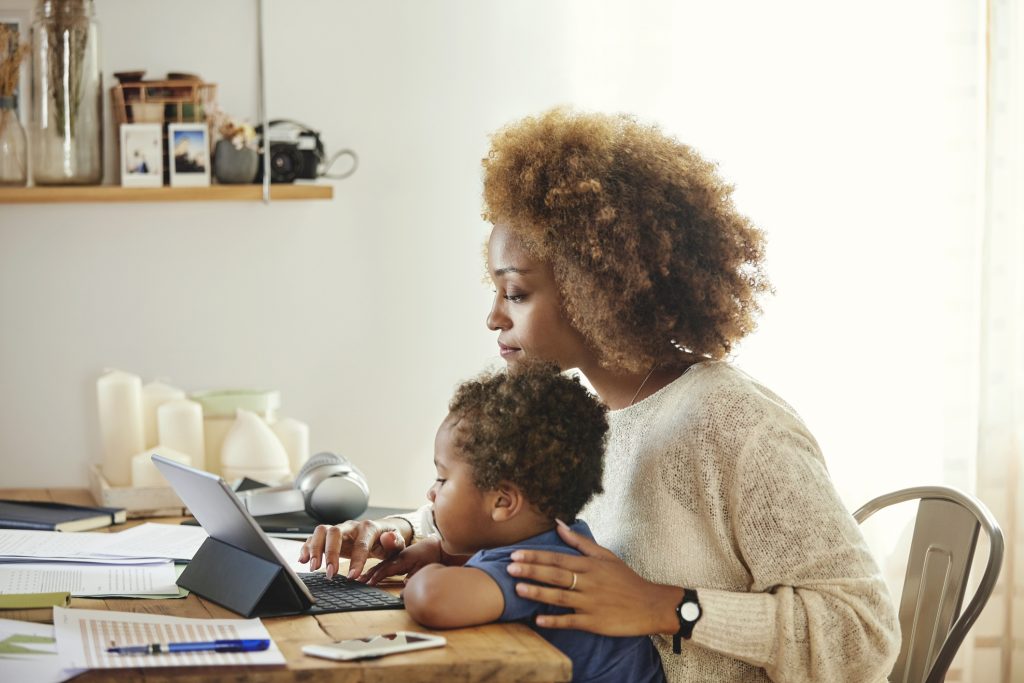 May 5, 2020, is #GivingTuesdayNow, a new global day of unity meant to encourage generosity, citizen engagement, and support for nonprofits around the world.
Created as an emergency response to the unprecedented need caused by COVID-19, it joins #GivingTuesday, still set to take place on its regular schedule for December 1, 2020, as a special day of focus to encourage us all to come together to create a wave of generosity and positive social action.
When you give back — of your time, your talents, or your treasure — you create a special connection with the people and communities you care most about.
This year, in the wake of COVID-19, those special connections are more critical than ever.
Join Us At PowerOf
That's why, on this #GivingTuesdayNow, we're proud to announce that VolunteerMatch has partnered with some trusted organizations — The Bill & Melinda Gates Foundation, DonorsChoose, Candid, GivingTuesday, and Microsoft Tech for Social Impact — to launch PowerOf.
PowerOf is a digital platform aggregating opportunities to give, volunteer, and support one's community all in one place. PowerOf is for nonprofits as much as it is for the people who give to and support them: it offers a new way to connect volunteers and donors to the causes that want their support.
Along with our partners, we believe now is the time to amplify the vital work of the nonprofit sector and harness the power of giving in all its forms. Together, we can address the urgent needs of our communities persevering through the COVID-19 crisis.
To learn more about the organizations involved, as well as the effort itself, please visit Power-Of.org. While you're there, be sure to check out the Volunteer area, and find opportunities to connect in your community through VolunteerMatch.
Make #GivingTuesdayNow A Day Of Action
Our goal this #GivingTuesdayNow is to inspire you to transform feelings of home-bound helplessness into hope.
We encourage you to take action, whether through volunteering, supporting our healthcare workers, lending a hand to your neighbors, or making a charitable gift.
The need has never been greater and your positive actions matter. Tell us and your community about what you're doing today–share your story and spread the love!
Here's how:
Visit VolunteerMatch or one of our partners through Power-of.org, find an action to take, and share the story of your contribution to Social Media
Be sure to @VolunteerMatch and use the hashtag #GivingTuesdayNow
Add your actions to the #GivingTuesdayNow Generosity Map
Volunteer In Ways That Are Right For You
At VolunteerMatch, naturally, we're strong advocates for giving time—in conjunction with other acts of giving. When you volunteer, it helps you, your family, your community, and beyond, in immeasurably positive ways.
In the wake of COVID-19, our nonprofits need volunteering support more than ever, and we encourage you to look for ways to get involved in ways that are right for you, right away.
Virtual Volunteering
The way we think about volunteerism has had to evolve during this era of sheltering-in-place. While virtual volunteering has long been practiced by a wide range of organizations, we've seen a significant increase in its usage due to current health regulations and safety precautions.
At VolunteerMatch.org, there are thousands of virtual volunteering opportunities, requiring the participation of over 700,000 virtual volunteers, but don't be overwhelmed! Narrow it down by asking yourself what it is that you are good at, or what do you enjoy doing?
Here are a handful of virtual volunteering opportunities that may pique your interest:
See more here → https://www.volunteermatch.org/virtual-volunteering
Skills-Based Volunteering
There is an organization somewhere that needs your skills–whether you're a graphic designer, web developer, writer, accountant, dance instructor, or a good listener. Organizations need your skills, today more than ever. Additionally, many individuals who've been furloughed or have found themselves recently unemployed have found putting their skills to use in their communities to be a fulfilling and uplifting experience during this time.
We also want to acknowledge that not everyone has the access, interest, or technical savvy to volunteer virtually, and that's okay. Tons of off-line volunteer options remain. You could deliver groceries to your neighbors, call an isolated elder, or engage your kids in arts and crafts projects for people who need some cheering up.
Take a look at these remote options currently listed on VolunteerMatch:
San Francisco-Marin Food Bank – Deliver Fresh Groceries to Your Neighbors
Westside Pacific Villages – Call an Isolated Senior during the COVID-19 Crisis
Inland Empire United Way – At Home Volunteer Projects for Your Family
COVID-19-Specific Opportunities
Our nation's nonprofits are suffering, and your gift of time and talent to any of them is a contribution made to the rebuilding of our social sector. If you're especially passionate about directly impacting COVID-19-specific relief efforts, we've made it easy to find those opportunities in our standard search function by checking "COVID-19."
Additionally, if you are part of a business, blogger, or nonprofit that wants to encourage either employees or citizens to volunteer for COVID-19 relief efforts, you can add our VolunteerMatch Connect COVID-19 widget to your website. It's free!
Check it out here: Turn Your Site Into A Coronavirus Volunteering Outpost
How will you celebrate #GivingTuesdayNow? With this article, we hope to spark your imagination, and we're looking forward to hearing your stories!