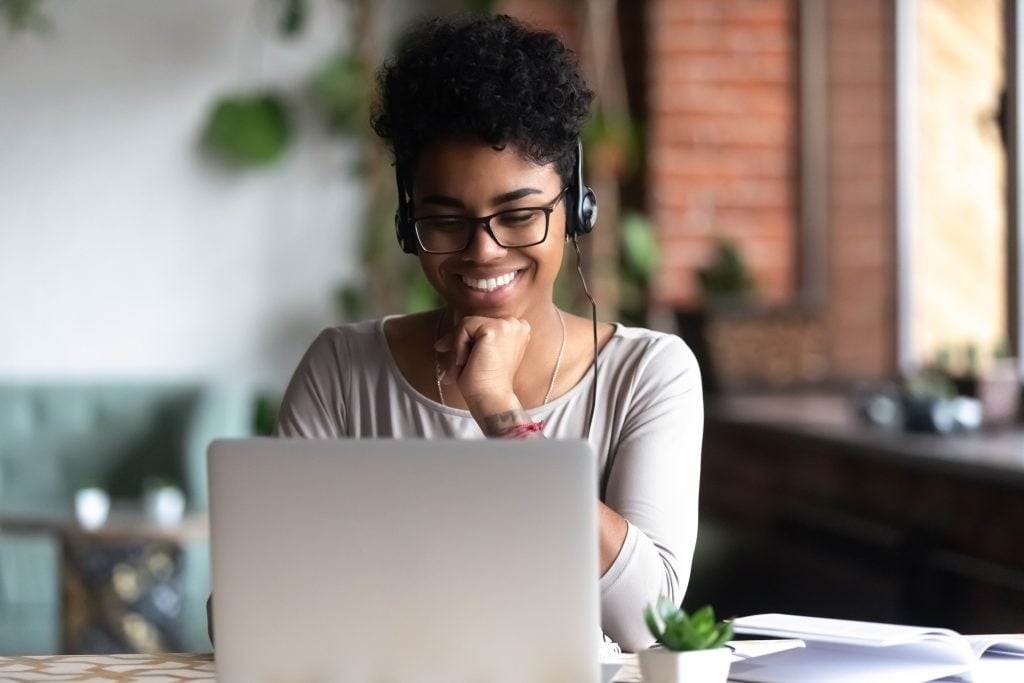 COVID-19 has dramatically changed our lives in every way. As you are learning new ways of doing things, you may be seeking out more inspiration, wanting to celebrate what you and your teams have accomplished, or looking for ways to navigate in this new environment.
So how can you do this and connect with others virtually and learn from each other? Here are 3 ways you can be inspired, grow, and learn in May.

1. Share Generosity | #GivingTuesdayNow | May 5
At this moment, as the country continues to deal with a global health and economic crisis, GivingTuesday, the groundbreaking global generosity movement, created #GivingTuesdayNow, a global day of giving and unity, set to take place on May 5, 2020 as an emergency response to the enormous need caused by COVID-19.
The day is designed to focus on generosity, citizen engagement, and support for communities and nonprofits around the world. How do you get involved? Show your generosity in a variety of ways, while following public health guidelines:
1. Share on social media how you are making an impact in your communities whether through volunteering or donating money to causes
2. Use the hashtag #GivingTuesdayNow
3. Add it to the generosity map and inspire others to give together even when we're apart
2. Drive Social Impact with Technology | Good Tech Fest | May 19-20
Technology is at the backbone of how we are achieving maximum impact, especially now as we are separated physically, yet still connecting virtually. Good Tech Fest brings people who are passionate about social change, like you, and use technology to achieve it.

Whether you are part of a team at a nonprofit, foundation, social enterprise, technology company or within the government, you have the opportunity to learn and share how technology and data can be used to drive social impact. Good Tech Fest provides you with the opportunity to build upon how you are using technology, and learn from others to make it even more effective.

The workshops at this virtual conference are designed to build your technical and strategic skillset with everything from product management to data science to how philanthropic funders can invest in technology, where speakers are practitioners that are doing the actual work.

We're excited that one of those speakers is Greg Baldwin, our CEO who will be on a keynote panel for a discussion on how different organizations are responding to COVID-19. At this virtual conference, you'll be amazed by the ways data, technology, and design can come together to solve social problems.
Thanks to Good Tech Fest and its sponsors, we're so thrilled to offer nonprofit organizations the conference for free with the code: VOLUNTEERMATCH.
3. Be Inspired by Social Impact Leaders | Engage For Good | May 28
Whether you're a nonprofit corporate development or corporate social impact professional, you may be looking for inspiration on what social impact leaders are doing during this time.

The Engage for Good Virtual Conference is a day filled with a variety of speakers from leading nonprofit and for-profit organizations, who are tackling the challenges you are facing today. Gain deeper insights into how to strengthen your programs during this time and beyond the crisis.

Prior to the virtual conference from May 20-22, there will be virtual small group networking and special interest discussion groups, where you can connect with your peers and learn from each other. Pre-registration is required for accessing this part of the conference.

After the conference starting on June 2, registrants will have access to the podcasts of the awarding-winning Halo campaigns, where they can also ask questions of the winners. Be inspired by others doing good at this conference. If you are a CSR professional, you can use the VolunteerMatch discount: VM29 to save 10% off the highest (non-member) price.
Staying Connected and Learning from Each Other
There are so many ways to come together in May and expand our knowledge to maximize our impact. Whether you attend the virtual conferences or participate in #GivingTuesdayNow, it's about staying connected and embracing the spirit of collaboration and learning from each other that will help us overcome the challenges we face and inspire others to do the same.


---
Volunteering During COVID-19 eBook
A compilation of quantitative and qualitative data on volunteering during COVID-19
Get insights into the new reality of volunteering during and beyond COVID-19 with early findings from the growing knowledge base we are assembling -- part of a series we'll continue to pulse on over the coming months. Plus, a few tips on what to be aware of in shaping your programs.
---