For this International Dog Day (August 26th) we want to spotlight Lily's Legacy Senior Dog Sanctuary, a nonprofit dedicated to the mighty task of rescuing, caring for, and rehoming large breed senior dogs. Of the dogs who come to Lily's, 80% are from shelters and, more often than not, have suffered neglect. The organization does thorough evaluations and treatments to get them adoption ready.
I met Alice Mayn, the founder of Lily's Legacy, and a woman of true grit and grace. She showed me around the property, and it was like stepping into a different world. If you ever had a parent talk about "doggy heaven," Lily's Sanctuary is the closest thing to it on Earth. A beautiful farmland in Petaluma CA, purchased with the financial help of a beloved supporter, with 5 acres of fields for dogs to play in and an old horse barn converted for its new breed of animal.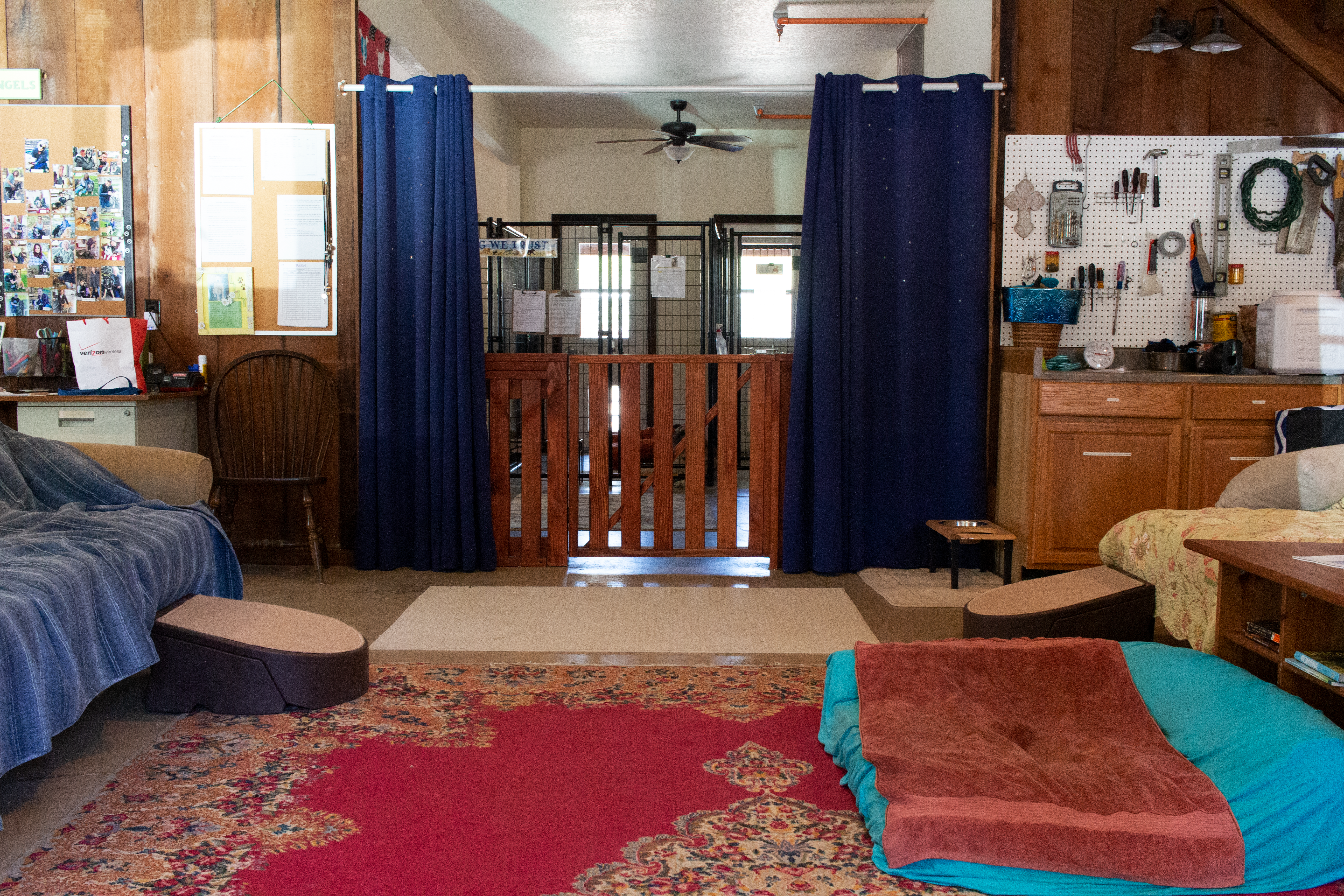 Inside the barn
They house between 12 and 14 dogs at a time, ensuring they all have the utmost care and attention. They also have dogs in foster and hospice homes. Currently, four are permanent sanctuary residents.
Alice asked if I had noticed how quiet it was. I paused and confirmed that it was indeed tranquil. When dogs have what they need, she said, when they feel at ease, there is no need to bark—Lily's Legacy is a place for dogs to rest, heal, and play.
Despite the small number of residents at one time, over 100 dogs are adopted from Lily's every year! Alice believes that their greatest indicator of success is that families come back to adopt again and again.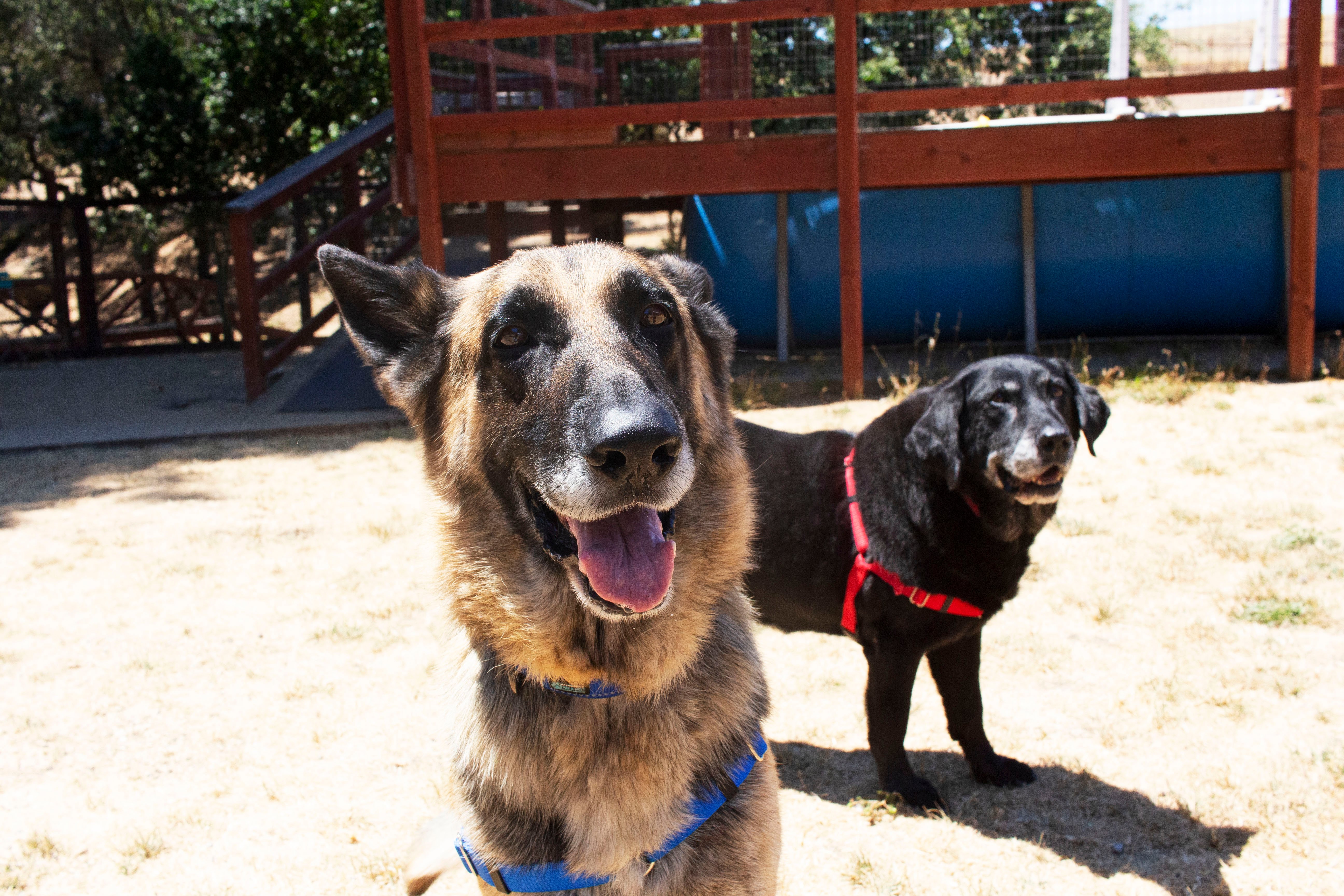 Two senior dogs
After the tour, Alice insisted that I sit on the porch chair while she sat on the ground. At first uncomfortable with the suggestion, I saw that she clearly preferred being next to the big dog beside us, a 16-year-old Sheppard in her last days of life.
Alice explained how she felt called upon to open the organization when her senior rescue Golden, Lily, passed away after only a few months together. Coincidentally, the dog on the porch was also named Lily. I asked how she bears connecting with dogs and losing them through adoption or old age. It never gets easier, she said, but when one dog leaves or passes away, their wish is to have another dog in need take their bowl and their bed. In that way, when you are down, letting your head take over when your heart is too heavy is important.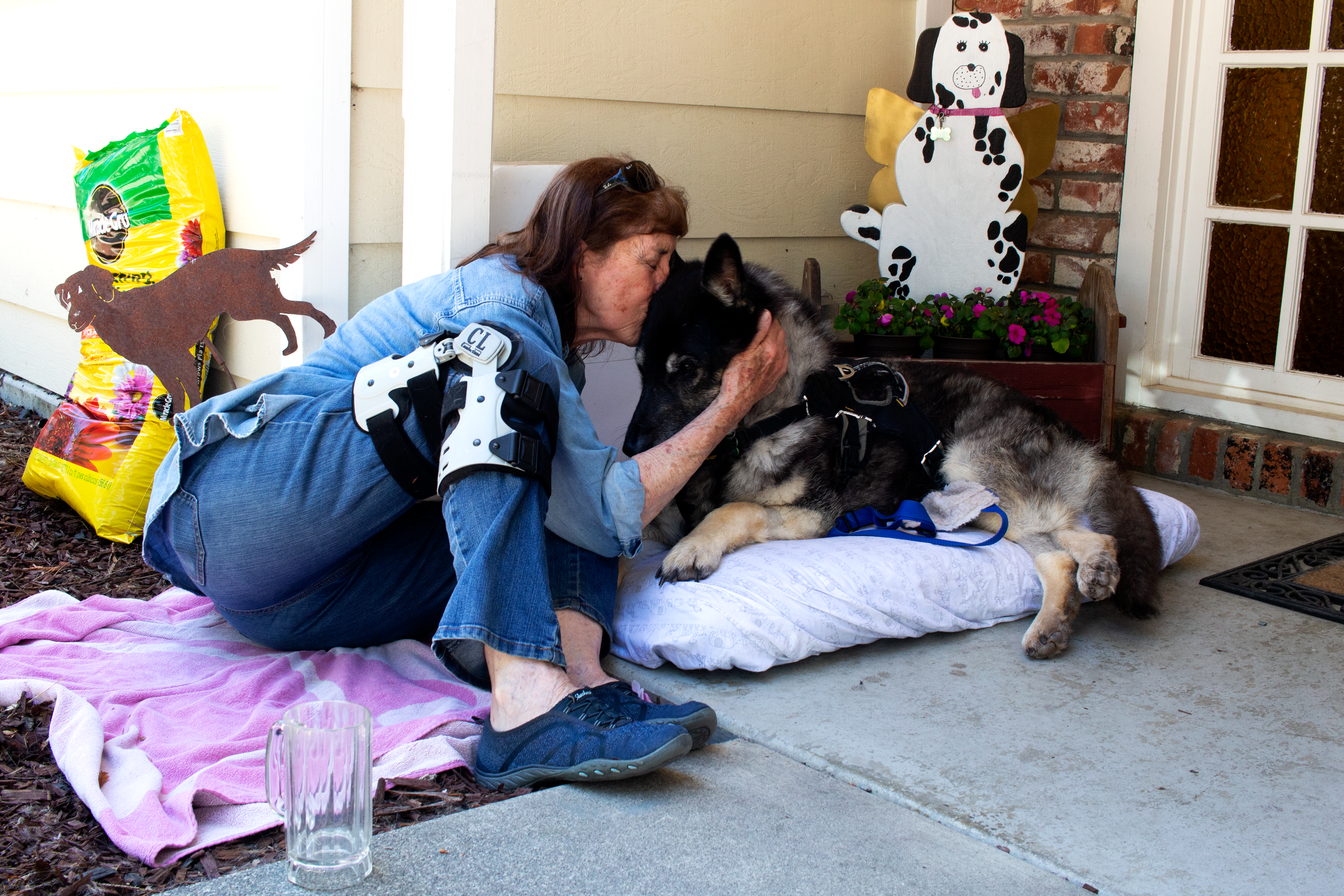 Alice and Lily
Alice lit up when she emphasized how their volunteers are everything. With only three part-time employees, they wouldn't exist without them. Perhaps the most coveted role for newcomers is the Cuddler volunteer. These volunteers will spend a couple of hours with one dog in the barn to ensure they all have one-on-one time with a beloved human. Volunteers take dogs to the vet, administer medication with an incredibly detailed med chart, take them for walks or watch them in the corral.

I asked Genie, a volunteer of 7 years why she volunteered. She said it gave her life purpose, simple as that.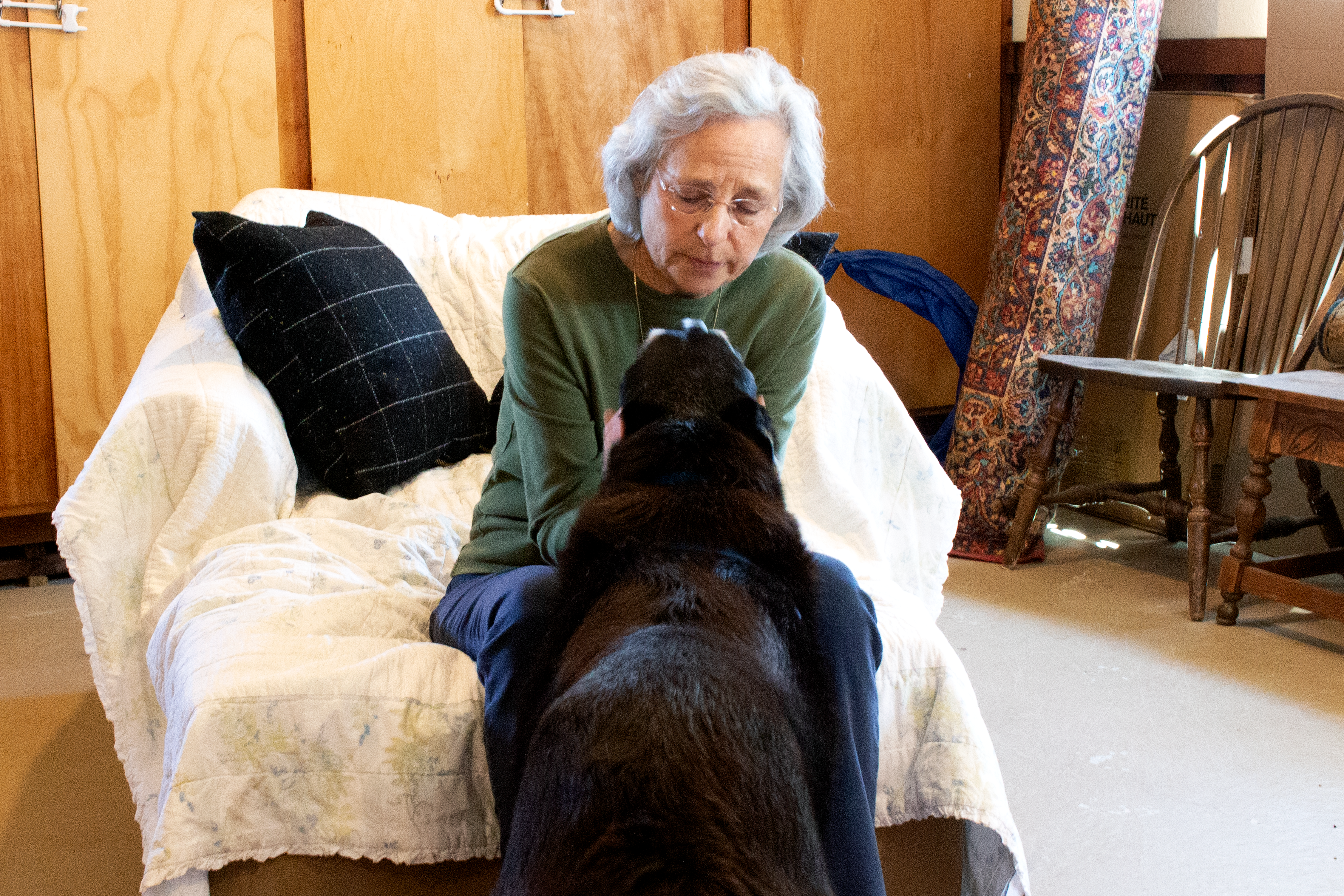 Genie
In 2019 Alice began a national program, Saving Senior Dogs USA, an awareness program dedicated to educating the public about the plight of homeless senior dogs all across the United States and the joys of adopting them as well as building collaboration among other senior dog
rescues throughout the USA. Donate today!