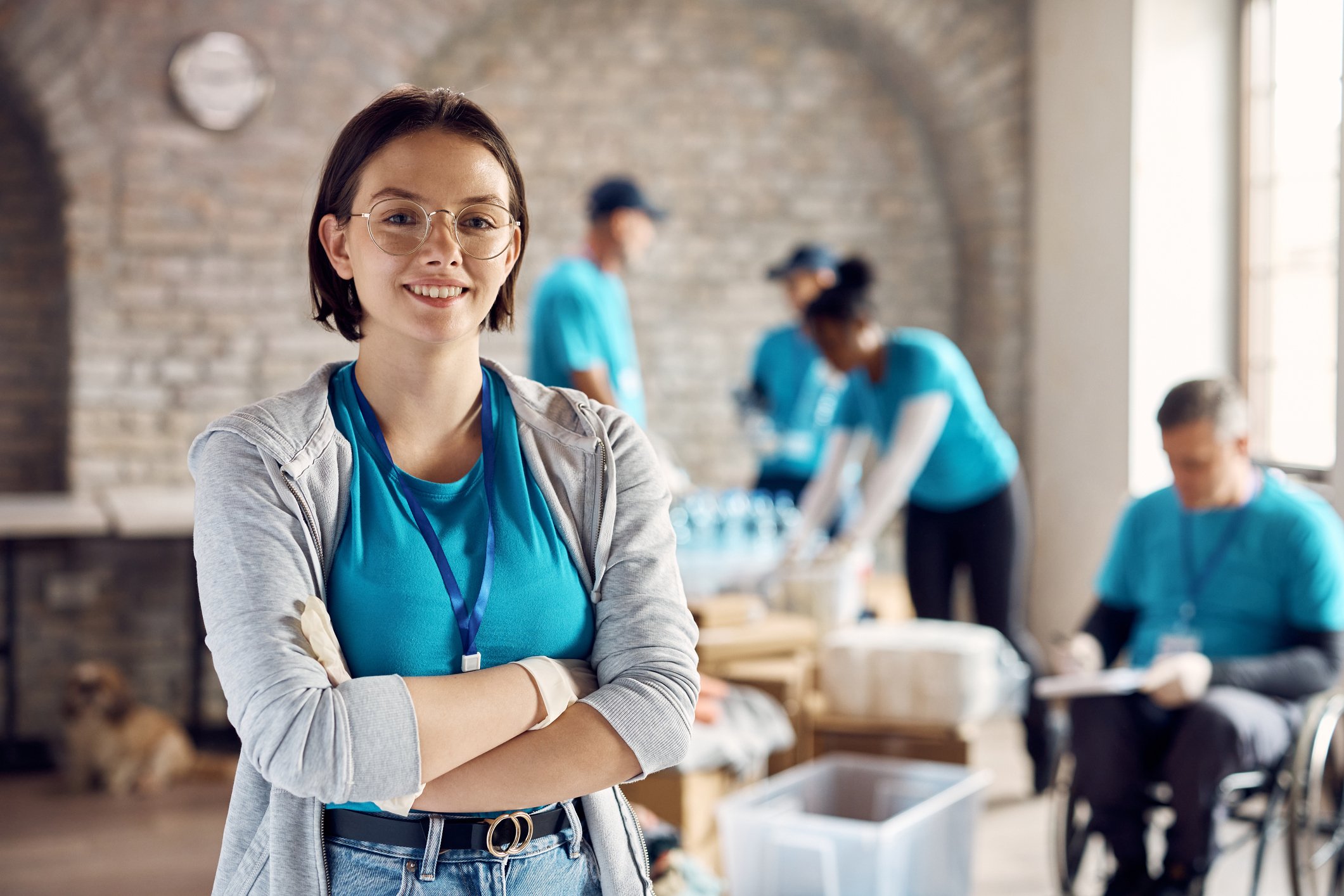 The September issue of the Chronicle of Philanthropy highlighted some current challenges in volunteer engagement with two in-depth articles. In the article "Why and How Charities Should Revive a Declining but Vital Resource ... Volunteers" reporter Ben Gose interviewed me, along with many others working with and leading volunteers, to bring some perspective and insight into what's changed and what's stayed the same since the pandemic. He asked insightful questions and did a great job framing up the story. I want to share a little more on our discussion, where we are as a field and a profession, and some things to consider moving forward.
Traditionally Women's Work
In one of the quotes in the article, I mention that volunteer engagement has traditionally been done by women. In our sector, nonprofit employees are predominantly women (66%), but volunteer managers are overwhelmingly women (91%). (2021 Volunteer Management Progress Report, Tobi Johnson & Associates.) This wasn't new in 2021. In that same Report, only 24% of volunteer managers were only tasked with recruiting and engaging volunteers, and 76% of respondents had other responsibilities outside of volunteer engagement.
Working with and leading volunteers has traditionally been women's work. In the same way that teaching, nursing, and other types of caring work often fall to women, volunteer engagement relies on soft skills that, in this society, are socialized to be done by girls and women. It's one of the reasons the work is often undervalued within organizations and why leaders of volunteers are underpaid.
Misunderstanding the Complexity and the Value of the Work
The Council for Certification in Volunteer Administration (CCVA) regularly researches the scope of the work done by leaders of volunteers. In the Body of Knowledge and Core Competencies, CCVA outlines 67 distinct skills and competencies that need to be mastered to successfully recruit and engage volunteers. But the perception can be that we're just "chatting with volunteers" or keeping volunteers happy and busy.
Volunteer managers need to tap into those soft, caring skills to build relationships with volunteers, solve problems and challenges creatively and diplomatically, and use hard, analytical skills to track and evaluate the work of volunteers. None of this is easy, especially when volunteers are not obligated by a contract or a paycheck to show up. Most Executive Directors would say that volunteers are the heart of their organizations, and yet the volunteer manager role is often the first to be cut when budgets are tight. In the 2022 Volunteer Management Progress Report, 30% of volunteer managers reported being laid off or reassigned during the pandemic.
The Haves and the Have Nots
As Gose highlighted in the article, some organizations faced the challenges of the pandemic head-on and embraced virtual and remote volunteering, strategized how to stay in contact with volunteers, and used the time to rebuild foundation components, like handbooks and orientations. Some organizations - like those fighting food insecurity - saw the needs in the community balloon, and saw new types of people interested in stepping up to help. Listen to the Time + Talent Podcast episodes with Sara Bumgarner, Volunteer Services Manager & RSVP Director of the Visiting Nurse Association (VNA) of the Treasure Coast, and Elizabeth Garrabrant from the Mid-Ohio Food Collective to hear some of these stories.
The other side of this story are the organizations that didn't communicate with volunteers. Some organizations felt that they didn't have enough information to share, so they didn't share anything. If the volunteer manager was laid off or reassigned that relationship-building role was dropped. Volunteers move on or drift away when that relationship isn't maintained. Organizations that assumed that volunteers would still be there when the organization was ready for them to come back are learning some hard lessons. As I mentioned in the article, it's not just about replacing the volunteers. New volunteers coming in will need to be trained and mentored, there's a loss of institutional knowledge and a loss of expertise. It isn't just going back to zero - these organizations will need to climb out of a hole.
So what can leaders of volunteers do to shift these attitudes and beliefs when they often don't have decision-making or positional authority within their organization?
We need to tell our whole story! Does your manager or your coworkers know the true scope of the work you do? Or are you quietly going about your day, solving problems, and being awesome?
Consider pursuing your CVA to show others that your volunteer engagement knowledge and experience are valid. (And we'll be doing an information session with CCVA Executive Director, Faiza Venzant in January.)
Advocate for volunteers, and advocate for yourself! Part of the insidious nature of doing caring work is the idea that you shouldn't be doing it for money or recognition - the act itself is the reward. As my grandmother would have said, "that's a lot of phooey." Know your worth and make sure others know it too.