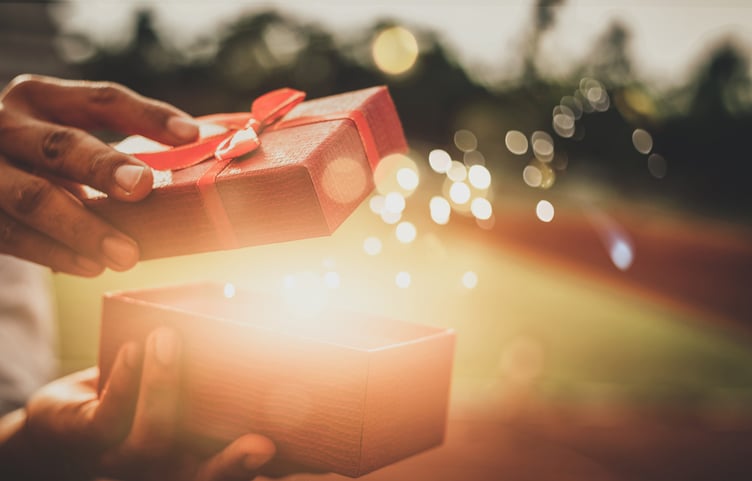 Many of us are looking for safer ways to give some kindness to others this holiday season as we see the increasing need to support our communities and the rise of the Omicron variant. Giving to others in any form — from cards to meals to a sympathetic ear — shows people they're cared for. Here are 10 simple ways to be a force for kindness.
1. Support Those Impacted by the Tornadoes
Help those impacted by the recent catastrophic tornadoes. According to AccuWeather, "the total damages and economic losses from the tornado outbreak could amount to $18 billion." Here's how you can help by getting involved with the American Red Cross. You can also sign up to be a disaster relief volunteer to help support those in need for future disasters in your area.
2. Organize a Food Drive
A lot of holiday traditions are built around food, and a great way to give back to your community is through organizing a food drive. It's especially true right now, as we're seeing food banks struggling with high demand, inflation and supply chain shortages. Invite neighbors, friends, and colleagues to join in. Collect food outside your home and even create a friendly competition to drive more donations and make it fun.
3. Bake Something Yummy
The smell of cookies baking in the oven brings many of us fond memories of the holidays. And baking can be therapeutic especially when you are doing it for others in your community. Help to bring the taste of home to deployed soldiers who are overseas in support of combat or humanitarian missions.
4. Start a Toy Drive
As you are shopping for your family, consider adding a few extra items to brighten a child's day, or even invite your friends to join by starting a toy drive to bring a smile to more children's faces. Toy drives are one of the easiest ways to make a contribution during the holidays, and the bulk of your efforts can be done virtually.
5. Get Crafty
As you are looking for activities to do indoors during the winter as temperatures cool, knit, sew, or quilt for someone in need. One idea: make something special for veterans, deployed service members and their families. Whether it's an item that provides some extra support and comfort, or offering homemade items for a baby shower, there are myriad ways you can use your crafting and baking abilities to help.
6. Hold a Clothing Drive
If you enjoy shopping for clothes, or are looking to donate your gently used items to give yourself the gift of more space, organizing a clothing drive might be just the ticket. You can virtually shop with friends, and family via video or online chat to pick out items together to make it even more fun!
7. Build a Hygiene Kit
Building hygiene kits for the homeless in your community is a wonderful activity to do year-round, and is particularly great to do during the holidays.
8. Get Together to Adopt-a-Family
This holiday season you can adopt a family locally or virtually. Adopt-a-family programs ensure that all families have the food, clothing, toys, and comfort items to make the holidays a little brighter, and once again, the bulk of your contributions can often be done online and safely distanced.
9. Send Kindness
One of the easiest ways to help people feel more cheer and happiness is to send or make a special holiday card. Sharing your kind voice helps others feel cared for during a time when more and more of us are experiencing isolation and loneliness.
10. Give Yourself Inspiration and Joy
Relax and spend some time with your family watching the movie THE ANTIDOTE and be inspired by stories of kindness, decency, and the power of community in America. Then take a moment to reflect on how you would like to give back to your community now and in 2022.