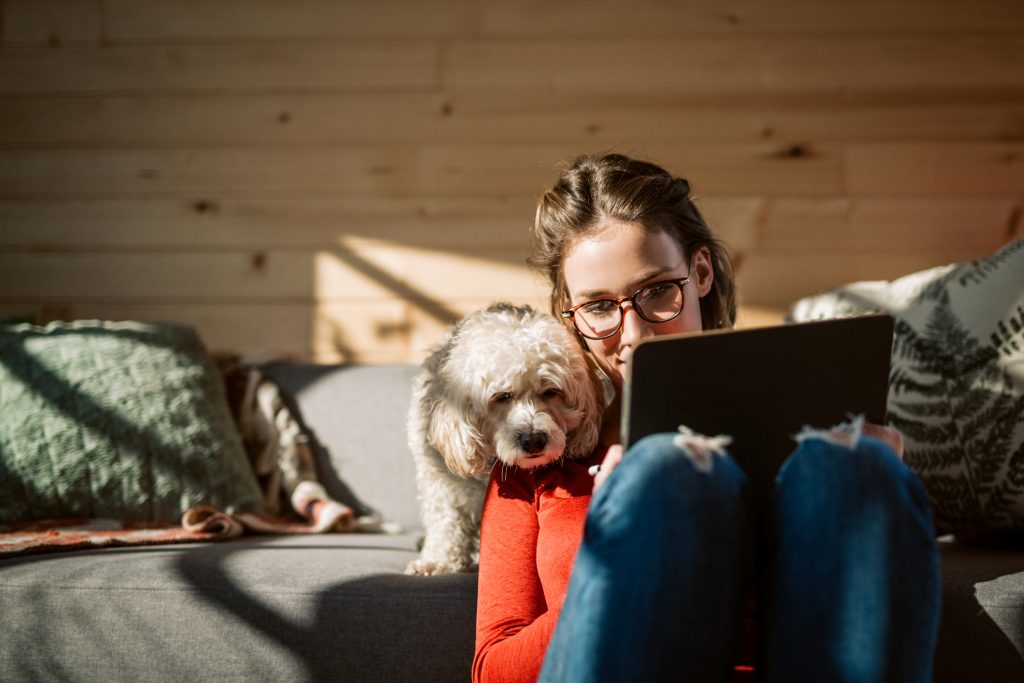 ---
Find ways to aid communities impacted by the coronavirus.
---
As the world's largest volunteer engagement network, we feel a responsibility to unite the broader community during times of crisis—to use this moment to learn from one another, lean on one another, and ultimately, to grow and become stronger with the help of one another.
We have taken a human-centered design approach to allow us to more effectively respond to the challenges that the coronavirus presents to our communities. We are listening to all our stakeholders — volunteers, nonprofit and business leaders, government representatives, and everyone who plays a part in supporting the impact ecosystem — to inform our decision-making and solutioneering..
We are thinking cross-sector and both short- and long- term, because we recognize that the most important action we can take right now is to support the resiliency and recovery of the thousands of nonprofits who are already being adversely impacted, along with their vulnerable constituents, by this public health crisis.
Collecting and Analyzing Stakeholder Voice
We created a virtual listening post and collected quantitative and qualitative responses from over a thousand voices to understand their most critical needs, fears, and hopes during this time of uncertainty. From this, we queued up a virtual Interactive Discussion, which enabled us to further gather input from our community and begin the work of capability building and practice sharing in the face of this new reality.
And, this is just the beginning.
Creating Community & Facilitating Cross-Sector Dialogue
In the spirit of ongoing collaboration, we've created a virtual community on Slack to engage representatives across sectors in sharing support and resources, and to help us continue to crowdsource and organize the wisdom of our community.
Over 100 individuals are now participating from the social impact community, sharing practices and ideas, asking questions, and continuing to deepen our collective understanding of how we can best inspire, support and help each other, peer-to-peer. We're bringing people together to come up with meaningful and collaborative solutions that serve us all now and into the future.
Building Safe New Pathways To Engage Volunteers
We've heard loud and clear just how many people out there want to continue to help their communities, but just don't know how. We know people want to help those impacted by COVID-19 by giving their time both virtually and in-person. But according to the research we've conducted so far, we have learned that the 3 largest concerns preventing people from volunteering right now are a fear of being exposed to coronavirus, fear of exposing others to coronavirus, and regulations or recommendations governing in-person interaction, which means new, informed guidelines and policies will be critical to getting nonprofits the help they need during this time.
New Tools for Nonprofits
Nonprofit organizations still need volunteers, but 93% of those we engaged told us they are "seeing heavy or some cancellations". In response, many are focusing on increasing the safety and cleanliness of their facilities, while scrambling to shift their core opportunities into formats that meet the requirements of their local governments and allow for safer in-person practices, like physical distancing.
With so many states now declaring mandatory stay-at-home rules, virtual volunteering is rising to the top of nearly everyone's interest lists. Virtual opportunities that can be completed remotely, typically with a computer and internet connection, or by phone, are in huge demand, and organizations are getting creative with their delivery.
45% of volunteers we connected with said they're interested in volunteering virtually or online and 31% of the nonprofits we heard from said they have already begun creating more virtual volunteering opportunities, but need resources to understand how to do this successfully.
Making It Easier For Volunteers Stay Involved
In response to what we are hearing, VolunteerMatch launched a volunteering portal specific to promoting virtual and local volunteering opportunities with nonprofits around the country to aid communities impacted by the coronavirus.
On the Help with COVID-19 opportunities portal, you can contribute your time and energy to causes that are directly supporting communities in need at this time through a growing inventory of COVID-19-related volunteering opportunities. Currently, causes are recruiting for over 46,000 volunteers virtually and nearly 27,000 volunteers for local opportunities all across the United States.
Beyond that, if you are one of the many people working from home, sheltering in place, self-quarantined, or otherwise prevented from volunteering in person, you can still be involved in serving your communities. With a comprehensive database of virtual volunteering opportunities, VolunteerMatch currently lists virtual opportunities that need nearly 700,000 virtual volunteers across the US, and listings can be refined by nonprofit, group-friendliness, and 29 different cause areas, among other filters.
We're also continuing to enhance our features and portal display, to ensure that nonprofits get the help they most urgently need by optimizing listings categorized as "virtual" and "COVID-19-related" so that they are easy to search and find.
Our Commitment To You Is Stronger Than Ever
VolunteerMatch is committed to the resiliency and recovery of our nonprofits and the constituents we serve. We will continue to work to enhance the resources and tools we provide based on what we are learning from the field. We can't solve our challenges alone. But, by embracing the spirit of collaboration and working together, we are confident we will weather this difficult time and emerge stronger.

---
Here are some resources that you may find to be helpful:
---