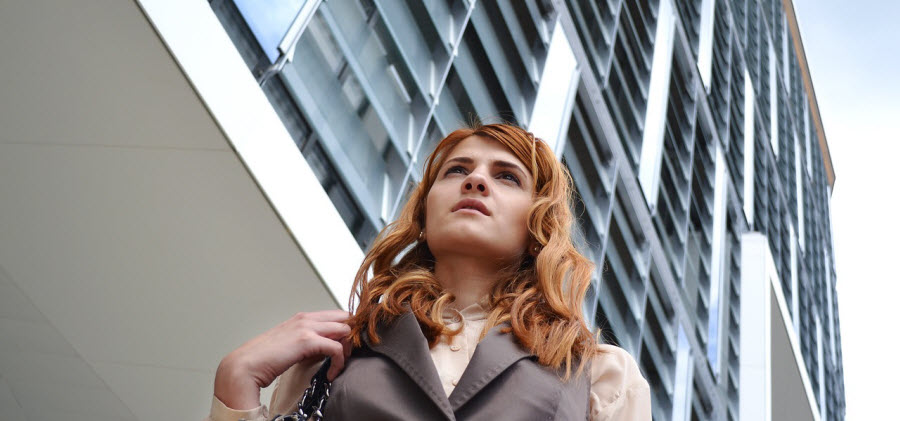 For more than a decade, leading companies have been investing in making their community engagement programs more strategic. This is why so few have succeeded — until now.
In 2002, a ground-breaking article, The Competitive Advantage of Corporate Philanthropy, appeared in the Harvard Business Review. In it, Michael Porter and Mark Kramer challenged the prevailing argument at the time that philanthropy and business were inherently contradictory. Instead, they made the point, which has shaped a generation of business leaders, that companies can, and should, "…systematically apply their distinctive strengths to maximize the social and economic value created by their philanthropy."
For over a decade now, smart companies have been innovating and evolving to align their giving practices with their business goals.
At VolunteerMatch, we've both benefited from and contributed to this evolution and are excited by how many companies are embracing strategic philanthropy. Companies are no longer asking whether they should align their strengths with the needs of the community, but how to do it effectively, affordably and at scale.
But as anyone who's worked in the corporate social responsibility (CSR) space knows, this is generally easier said than done — particularly when it comes to corporate volunteering.
The problem is that successful corporate volunteer experiences must effectively align with the interests of the business, the employees, and the community — and that's hard to do.
Too often, one or more of these interests are ignored, invariably resulting in the most common problems with corporate community engagement: low-impact, low-engagement, and low-quality volunteer experiences.
Unfortunately, these problems are the norm. Most companies struggle to find practical solutions that effectively close what we at VolunteerMatch have come to call the Engagement Gap.
The Engagement Gap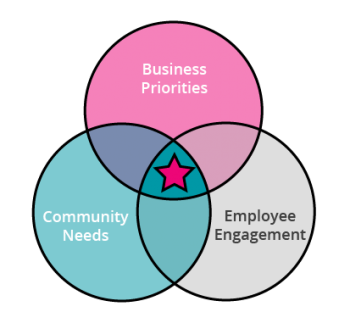 What is the Engagement Gap? And why is it such an issue?
Let me explain it this way. There are three key stakeholders in every corporate-volunteer experience, and they all bring their own unique expectations to the table:
Companies

want volunteer opportunities that match their strategy, brand, and culture.

Employees

want volunteer opportunities that match their interests, skills, and schedules.

Nonprofits want volunteers that match their programs, priorities, and values.
While it is tempting to simplify the problem by focusing on the interests of just one or two of these stakeholders rather than all three, the consequences of that approach are predictable and problematic. Shortchanging company interests results in programs that lack leadership and resources. Shortchanging employee interests results in programs that lack traction and engagement. And shortchanging community interests results in programs that lack purpose and impact.
In their Snapshot 2015 report, titled The New Corporate DNA: Where Employee Engagement and Social Impact Converge, America's Charities writes, "Alignment of corporate goals, employee interests, and nonprofit needs is essential. Companies can drive greater engagement but they need to align strategically to match corporate and employee interests with the genuine needs of nonprofit organizations."
There is, of course, no one-size-fits-all solution to this challenge, but the failure to build systems that effectively align these interests at scale is why so many corporate volunteer programs are either off-strategy, low-impact, or even worse — unhelpful.
Using New Technologies to Solve the Problem at Scale
After working in this field for more than a decade, we believe this isn't a people problem — it's a system problem. It's not that the people involved lack of training, compassion, or awareness, it is that the systems and strategies they are using to match their distinctive strengths, skills, and interests with local volunteer opportunities do not work well at scale.
VolunteerMatch has for over a decade been passionate about reducing the fragmentation and friction that undermine effective engagement, but technical limitations and old assumptions prevented us from serving thousands of companies. The fact is until last year, the VolunteerMatch Network — the web's largest volunteer engagement service — was, for the most part, only accessible through products built by our small, but mighty, nonprofit team. We had organized the volunteer needs of more that 110,000 community-based organizations but the network was closed and only available through our own products and services. By restricting access to the network in this way, we realized we were preventing tens of thousands of local community organizations and millions of employees from the possibility of connecting to make a real and meaningful difference together.
We are committed to changing that.
The work began last year with a pivotal strategic announcement that, for the first time ever, we would open our network to other like-minded third-party corporate giving platforms to make it easier for more employees, in more companies, to put their volunteer time and talent to good use.
Learn how the VolunteerMatch Network can integrate with your employee volunteer program.
The Courage to Change
Over the last year we've become allies with former adversaries, and because of that, five of the most popular corporate giving platforms now offer the VolunteerMatch Network to their corporate customers. This makes it easier for companies to align their business interests and the talents of their employees with the needs of the local community at scale. By having access to over 100,000 volunteer opportunities on any given day that span every ZIP code across the U.S., employees and employee volunteer program managers can find opportunities that match their interest and skills with a simple search. Also, because each volunteer opportunity is current and posted by a verified tax-exempt organization, companies and employees won't waste their time trying to volunteer at an organization that doesn't really need their help, or is a bad fit.
Long-term companies will save millions of dollars a year by avoiding the extraordinarily expensive alternative of having to organize, manage, and maintain private networks of available volunteer opportunities for their employees. They will also save nonprofits the aggravation and cost of having to duplicate and maintain their volunteer opportunities on dozens of private "gated networks."
I'll confess that change, as they say, is never easy. I spent many long nights worrying about all the things that could go wrong with a strategic shift of this magnitude. But we believe that everyone deserves the opportunity to make a difference and are grateful to the many allies and advisors who gave us the courage to commit to reinventing ourselves. We're both proud and excited to see so many amazing organizations like Box, Cisco, Marketo, MGM, New Relic, Pandora, Pfizer, Robert Half Target, VMWare and dozens more take advantage of these new solutions.
A New Vision for Corporate Community Engagement in the Digital Age
If the current political climate has taught us anything it is that our communities are fragile, underserved, and divided. Corporate community engagement programs can't overcome the challenges we face on their own, but they can make a much bigger difference than they have ever made before as new expectations and possibilities converge. Companies are getting smarter about the role purpose plays in their culture, employees are demanding more meaningful opportunities to put their interests and skills to good use, and nonprofits are adopting new technologies that scale their capacity to more effectively collaborate with volunteers.
At its best, corporate volunteering is not about t-shirts, time-off, or talking points. It's about the opportunity every company has to strengthen their own business and culture by making a meaningful and positive contribution to their community and our society.
Milton Friedman was wrong when he wrote, "There is one and only one social responsibility of business — to use its resources and engage in activities designed to increase its profits…" He was wrong not because his logic was flawed, but because the singular pursuit of profits has now become increasingly unprofitable.
Think about it. As customers, employees, investors, managers, and communities, we expect more. We know a healthy economy is fundamental to healthy communities, but over the last 20 years expectations have shifted and fewer people are drawn to businesses that wear the profit motive as their singular reason to be.
I know there are still companies that don't care much about their employees or their community, but it's an increasingly risky and unfashionable strategy. Smart businesses have always put purpose first and with time we can see why that is so important culturally, economically, and strategically.
The opportunity we see in the decade ahead is not about persuading companies of their obligation to give back. It's about building technology, systems, policies, and partnerships that more effectively align the interests of companies, employees, and communities at scale in the digital age.
Start closing the engagement gap now. Learn more about how the VolunteerMatch Network can integrate with your volunteer program.