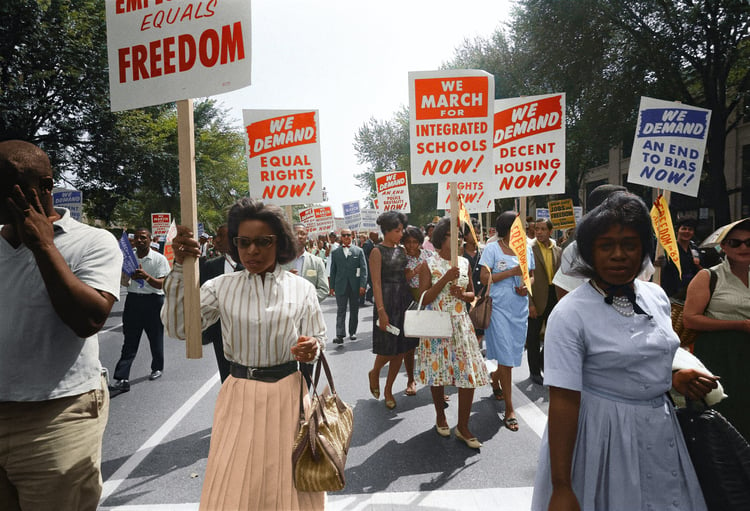 Black History Month in February is a great time to celebrate, honor, recognize, and delve deeper into Black history. Here are 13 things you can do to celebrate Black History Month to expand your knowledge, share with others, and get involved in your communities.

1. Learn About the Man Behind Black History Month
Carter G. Woodson is considered to be the person who created Black History month. Learn more about him and how Black History Month started.

2. Join the 2021 Black History Month Virtual Festival
Attend Black History virtual events this month — all from the comfort of your home. The theme for 2021 is The Black Family: Representation, Identity, and Diversity.

3. Listen to The 1619 Project
The podcast The 1619 Project reframes Black history from being a separate and isolated unit to wholly essential to the American narrative.

4. Help Shape Our Future
Volunteer for a more just and equitable world. Help to shrink the inequality gap by giving your time to combat food insecurity and homeless. Nearly 200,000 volunteers are needed today to fight hunger. Nonprofit organizations have created safer ways to volunteer in-person following CDC guidance. Over 170,000 volunteers are currently needed to support people in need of safe, fair housing.

5. Read to Your Kids About Black History
Integrate Black history into your nighttime routine with children's books centered around Black historical figures and events.

6. Organize a Virtual Field Trip
Do a virtual field trip to the Smithsonian American Art Museum in Washington, D.C with your children's school or gather a small group of their friends. They can learn more about a diverse body of artwork from African American artists and hear about the historical, social, cultural events, and life experiences that inspired their work.

7. Get the Next Generation Involved
Empower the next generation of volunteers. Here's a curated list of campaigns to help the youth in your lives be of service to help shape a kinder world from our partner DoSomething.org.

8. Support Social Justice
Volunteer virtually or locally to support social justice causes and play a role in creating history.

9. Take a Deeper Dive into Black History
Research and learn more about Black history. Here are some facts to get you started. Then go deeper and see how Black history is a part of the town, city, or state in which you live.

10. Share What You've Learned
Post on social media, text, chat and talk about what you have learned with your family, friends, and neighbors.

11. Do a Virtual Lunch and Learn at Work
Create an interactive discussion where you share what you have learned about Black History with your co-workers.

12. Become a Vaccine Volunteer
Given the legacy of deep trauma and betrayal by the U.S. healthcare system, vaccine hesitancy is understandably prevalent amongst people of color. America needs volunteers to help organize vaccination efforts and bridge the confidence, information, technology, and distribution divides.

13. Create Movements of Your Own
Become involved in or advocacy and human rights. Volunteer virtually or locally and create movements of your own.