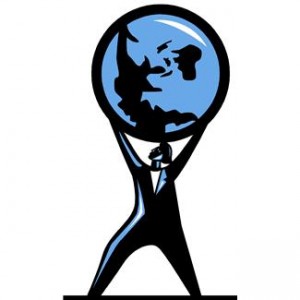 Guest post by Jason Miner
With National Volunteer Week approaching, and events in Boston and Texas reminding us of the importance of community, it's become even clearer that volunteers really are the backbone of nonprofit organizations.
Volunteers help with fundraising, administrative tasks and operations, and they help spread the word about the mission of the organization. And although volunteers tend to perform such duties out of the care and concern they have for the goals set forth by the organization, there are a few key strategies that can be used to make these all-important volunteers feel recognized and appreciated:
1. Organizational Recognition – The simple things are sometimes the most respected and this holds true for recognizing outstanding volunteers within an organization. This can be as simple as printing off a volunteer of the week award and hanging it on a wall and doing so each and every week, or being a little more formal and making a presentation in front of others.
The point is that when you take the time to publicly recognize the efforts of those volunteers who go above and beyond, they will feel proud of their own accomplishments and thus work harder for your group's goals.
2. A Little Fun Goes a Long Way – The work that volunteers do for your organization can sometimes be cumbersome, labor intensive and mentally draining. This is a great reason to set aside some fun time every week or month to show appreciation. A night out for dinner, a day of bowling, a round of golf or even a cookout in the parking lot can all be ways to show everyone that their hard work truly does matter and makes a difference.
3. Organizational Attire – Got some swag? Give your volunteers shirts, hats, jackets and other items that are normally reserved for donors. Make sure everyone has at least one item they can proudly wear to show that they are happy to be a volunteer. The volunteer gets to show their pride in their work, and your organization gets a little extra visibility in the process.
Remember: Even the smallest gesture is one that can make a volunteer feel good about themselves and their work.
Jason Miner plays a vital role for www.blogcarnival.com. He is an expert in writing topics of different categories. He is helping the carnival team to grow & working on making this an even better place for bloggers.