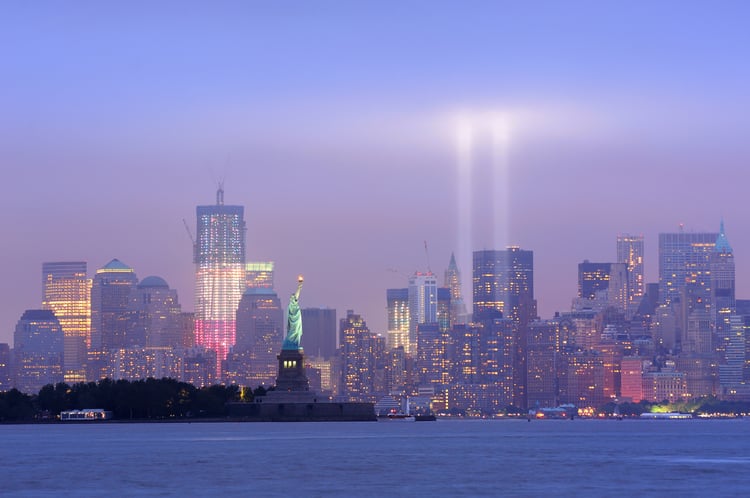 OAKLAND, Calif., September 9, 2021 – VolunteerMatch, the largest nonprofit network on the web connecting volunteers with opportunities to give back, is partnering with AmeriCorps and California Volunteers, Office of the Governor to help people find ways to give back in remembrance of the 20th Anniversary of 9/11.
VolunteerMatch and AmeriCorps developed a robust search tool to make it even easier for people to be of service in their communities. People can explore a wide variety of volunteer opportunities across the U.S. — all in one place — including VolunteerMatch; AmeriCorps; California Volunteers, Office of the Governor; Idealist; JustServe; MENTOR; and Volunteer.gov.
"We are excited to partner with VolunteerMatch to ensure service opportunities are accessible to all Californians," said California Chief Service Officer Josh Fryday. "20 years later, the best way to pay tribute to those lost on 9/11 is by coming together in service to one another."
At home or in-person, there are a variety of ways volunteers can give their time.
"9/11 is a great day to be of service and show your support to all those impacted by 9/11. We are so thrilled to be partnering with AmeriCorps and California Volunteers along with other networks to highlight all the ways people can get involved in their communities," said Laura Plato, Chief Solutions Officer at VolunteerMatch
To find out how you can get involved, go to americorps.gov/911-day.
About VolunteerMatch
Founded in 1998, VolunteerMatch is the most effective way to recruit highly qualified volunteers for nonprofits. We are the largest nonprofit network in the world with the most nonprofits and volunteer opportunities. We believe everyone should have the chance to make a difference. That's why we make it easy for good people and good causes to connect. We've connected millions of people with great places to volunteer and helped tens of thousands of organizations better leverage volunteers to create real impact. For more information visit https://www.volunteermatch.org.
Direct link to press release on 3BL Media found here.