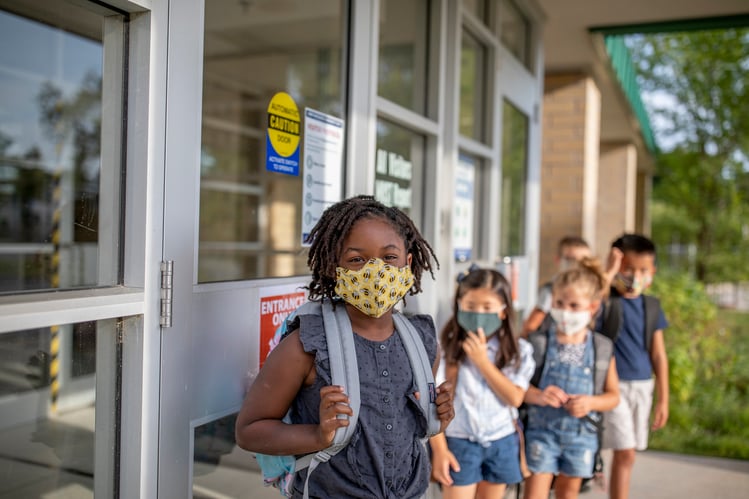 OAKLAND, Calif., August 31, 2021 - With over 35,000 volunteer tutors needed today to help young people prepare for the rigors of returning to school, there's never been a better time to volunteer your skills.
VolunteerMatch's digital volunteering infrastructure powers the pathway to activate education-minded volunteers to mentor, tutor, and serve this school year for the dedicated cross-sector coalition, READY SET, chartered by Creative Artists Agency Foundation (CAA) in partnership with the U.S. Department of Education.
Inspired to give back through volunteer opportunities provided by founding partners MENTOR, AmeriCorps and VolunteerMatch, brands including Thrive Global, Mattel and KPMG; nonprofit partners including AARP and Born This Way Foundation; as well as influencers and celebrities from across the sports, music and film industries, have all raised their hands to join forces to make a difference for young people. Partners are all concerned with building a strong pipeline of volunteers to help overcome the learning and relational losses so many students have suffered as a result of COVID-19. Over 2,300 people across the U.S. have raised their hands to volunteer, almost half of which are interested in tutoring, but more are needed.
"We are gearing up for Tutor Week, August 30th – September 3rd, and are very excited to join Schoolhouse.world, School on Wheels, GirlTrek, Step Up Tutoring, Communities In Schools, Student Voice, MENTOR, AmeriCorps, and Up2Us Sports to lift up students and keep them connected and engaged academically. The one-on-one aspect of tutoring offers children and teens laser-focused attention on the areas they need to reach their goals – inside and outside of the classroom – and can be done virtually or in-person. Plus, it allows young people to connect with people who may end up being helpful in their lives for years to come." – Laura Plato, Chief Solutions Officer, VolunteerMatch
READY SET's advisory board includes Van Jones, Arianna Huffington, and U.S. Secretary of Education Dr. Miguel Cardona. Last month, READY SET Coalition partners CAA Foundation, MENTOR, and Up2Us Sports hosted Secretary Cardona at Fairfax High School in Los Angeles Unified to highlight the importance of mentorship. More than 20 mentors were joined by their mentees for a day of field activities where they were surprised by special guests such as 76ers Coach Doc Rivers, former NBA player Craig Smith, NBA Cares Ambassador Jason Collins, Disney star and Tik Tok influencer Kylie Cantrall and Mayor of LA Eric Garcetti. This event was featured in Variety.
Coming soon are announcements of the next round of celebrities, brands, and activities to kick off and highlight #TutorWeek. Learn more about READY SET and sign up to volunteer as a tutor for a student in need in your community: getreadyset.org
###
About VolunteerMatch
Founded in 1998, VolunteerMatch is the most effective way to recruit highly qualified volunteers for nonprofits. We are the largest nonprofit network in the world with the most nonprofits and volunteer opportunities. We believe everyone should have the chance to make a difference. That's why we make it easy for good people and good causes to connect. We've connected millions of people with great places to volunteer and helped tens of thousands of organizations better leverage volunteers to create real impact.
Direct link to press release on 3BL Media found here.