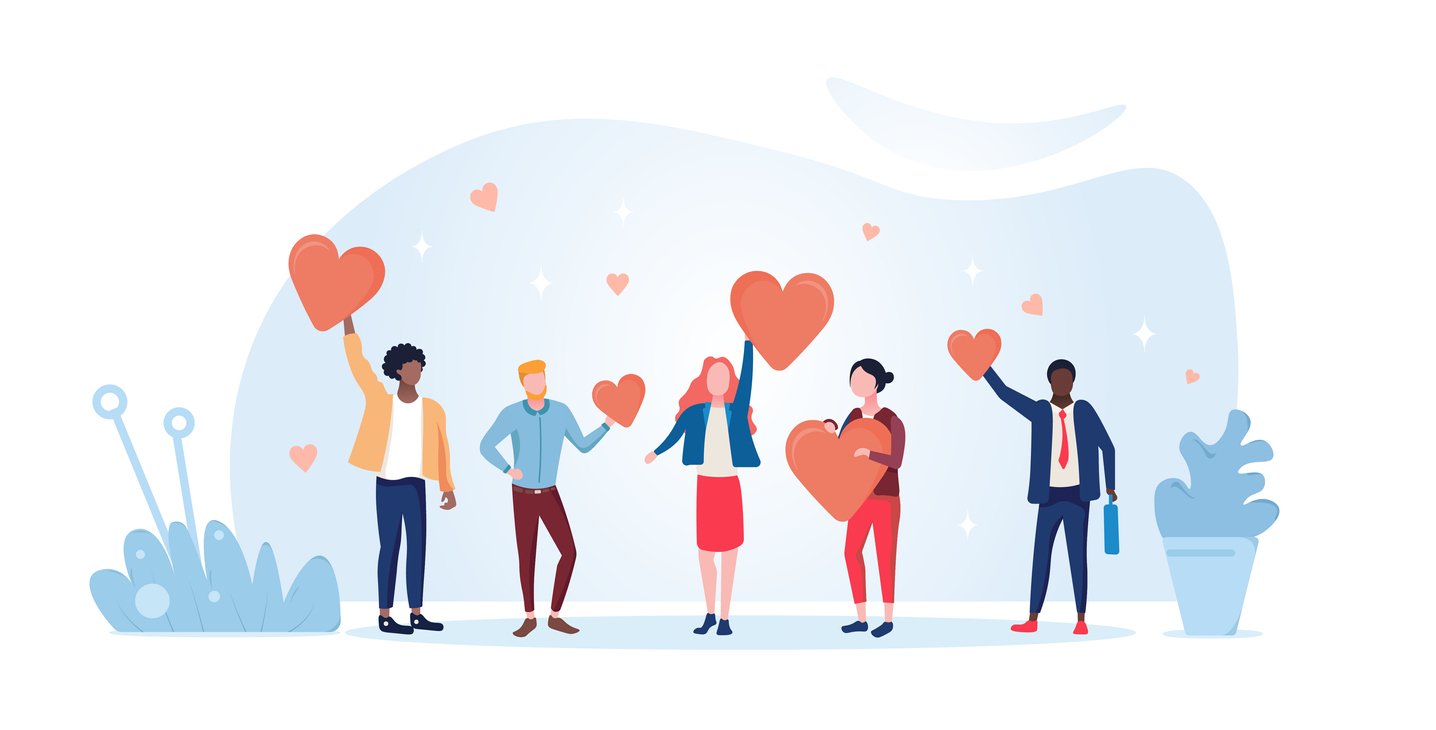 This blog post is by VolunteerMatch CEO, Greg Baldwin.

It is with a profound mix of emotions that I share the exciting news that VolunteerMatch is publicly launching a collaboration with Russell Reynolds today to lead a national, cross-sector search to find an extraordinary leader to serve as VolunteerMatch's next Chief Executive Officer.
I'm good, all is well and I'm not going anywhere yet. This is a process that will take time and I am committed to continuing to serve as CEO well into 2022 and then as an advisor to the new CEO to ensure a seamless and successful transition.
As you know, the extraordinary Mackenzie Scott gift VolunteerMatch received this summer energized the organization giving us the time and resources we needed to accelerate the execution of our current three-year strategic plan and its vision for a universal public-interest network elevating the ethic and impact of volunteering at massive scale in our changing world.
It also gave me time to reflect on the past and imagine the possibilities of passing a job that I've loved onto a leader capable of taking VolunteerMatch and its unique role in the public-interest technology movement to the next level.
It is never easy to let go of something you care deeply about, and for me it would have been impossible were it not for my confidence in the organization's health, strategy and the strength of the community of individuals, allies, partners, funders and friends who make our work possible. VolunteerMatch has earned the reputation as a trusted cross-sector leader. In a highly competitive digital ecosystem this trust has positioned the organization as a leader in a growing movement to advance the digital transformation of civil society and our democracy through innovation, interoperability, cross-sector collaboration and values that reflect our obligations as a nonprofit to advance the public good.
We have a proud legacy of service, a bold vision for the future and have never been better positioned to attract a world-class leader with the talent, experience and passion needed to embolden the organization's capacity to serve.
It is astonishing to me that a journey which began on a 56k modem I bought to hack together VolunteerMatch 1.0 as a volunteer in 1998 could have led me to become the CEO of a nonprofit social enterprise that has unlocked billions of dollars of social impact, serves 130,000+ good causes, 150+ corporations and millions of interested volunteers a year.
I am passionate about VolunteerMatch and understand what a distinguished privilege it has been to serve as its CEO. It is a job that has given me the rare satisfaction of working with a dedicated and talented team that cares deeply about the work that that we do and the people that we serve.
The last five years have been particularly rewarding as the team responded to change with imagination - instead of fear - stepping out of our past to harness new technologies to scale an Open Network API infrastructure service that has unlocked cross-sector collaborations and partnerships that are creating new possibilities for social impact and sustainable public-interest technology services on a global scale.
VolunteerMatch has never been afraid of a challenge, nor will our next CEO.
COVID-19 has devastated communities and intensified the inequalities and injustices that divide them. The social sector has been on the front-lines of this crisis and will need tens of millions of volunteers to help communities respond, reconnect and recover.
I am looking forward to helping the Board find an extraordinary Chief Executive who shares our understanding of the urgency of this challenge and the once-in-generation opportunity to work with a passionate team, and other like-minded leaders, to help bring volunteering and service into the digital age.
There are 1.2M+ nonprofits in the U.S., 330M+ potential volunteers and a massive digital divide that stands between them. VolunteerMatch is at the center of the movement to scale the public-interest digital infrastructure and cross-sector technology partnerships necessary to connect them.
Our next CEO will be accepting an invitation to lead the team of social entrepreneurs and public-interest technologists who have defined these challenges and are committed to creating better ways to put time and talent to good use by reclaiming the power of digital technologies to help communities bridge their differences instead of monetizing them.
We are lucky to have Jamie Hechinger, Kate Nihill and the Social Impact team at Russell Reynolds collaborating with our Board to lead this search.
They will be actively networking to identify potential candidates, and for those interested, here is a sharable link to the Chief Executive Officer - Position Specification. I invite you to refer leads, inquiries and nominations to the Russell Reynolds team at volunteermatch@russellreynolds.com.
I am deeply grateful to the VolunteerMatch team, our funders, our technology partners and all the amazing people we have the honor to serve.
I hope all of you will join me to ensure a successful transition as we welcome new leadership to an organization that so many have played a role in making one of the most recognized and accomplished social impact technology organizations in the world.