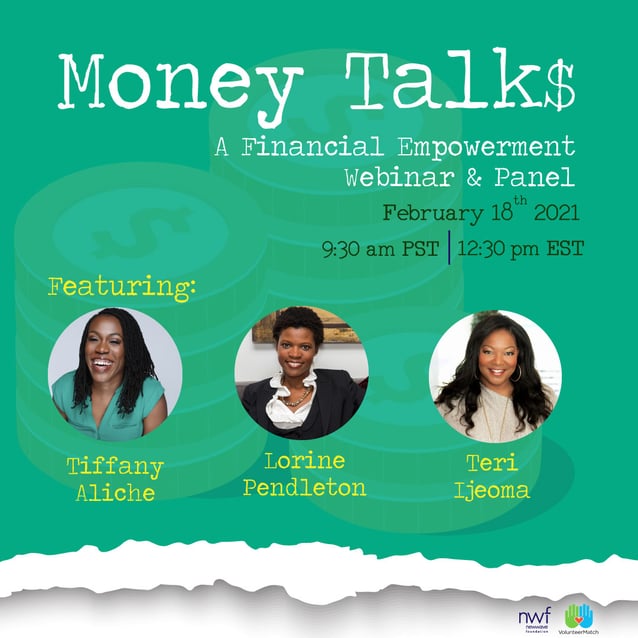 Written by: Abelard Lormond
VolunteerMatch and the Newwave Foundation are hosting the first of webinar series, "Money Talk$" focused on developing financial wellness and bridging the information gap for communities of color left behind by current educational practices. This need is particularly urgent within the Black community where, according to a 2020 study on the Personal Finance Index (P-Fin Index), only 38% of African Americans were able to correctly answer a financial literacy questionnaire, compared to 55% of white respondents.
In celebration of Black History Month, the series is launching on February 18th with an all-female panel of leading Black financial experts and entrepreneurs. They will speak about their rise to financial success, while also providing some tips and pointers for participants to do the same. Learn more about the panelists below.
Tiffany "The Budgetnista" Aliche


Award-winning financial educator Tiffany "The Budgetnista" Aliche is well-versed when it comes to teaching about financial topics. Through her Live Richer Movement, she's helped over 1 Million women save, manage, and pay off millions of dollars. She has hosted and spoken at seminars and workshops and has even written educational books including "Live Richer Challenge" and "The One Week Budget," both providing guidance how to budget, save, and make other sound choices with money.
Lorine Pendleton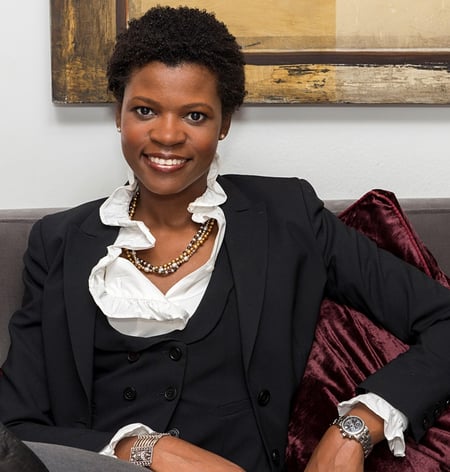 Lorine Pendleton is a seasoned investor and a public speaker who has extensive experience in the legal, technology, media, and entertainment industries. She was a guest judge on BET/Centric TV's breakout series Queen Boss. Among other accolades, she was named by Crunchbase as "39 Black Women Investors Inspiring a New Generation of Investors," and Black Enterprise as one of the "20 Angel Investors You Should Know."
Teri Ijeoma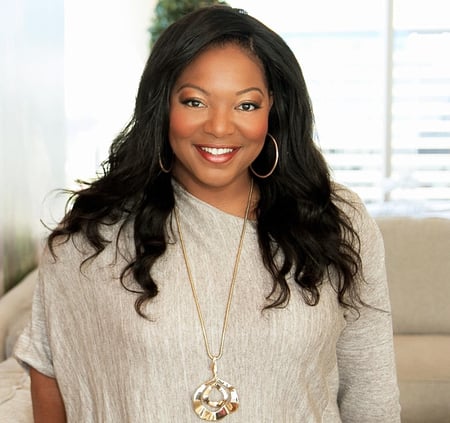 Renowned Trade & Travel entrepreneur Teri Ijeoma began trading stocks many years ago. In 2017, Ijeoma decided to quit her job to fully pursue investing and travel the world. Ever since, she has been investing and teaching others across the globe how they can do the same and now offers people all over the world her online curriculum. She also partners with organizations and companies to train and empower individuals to achieve financial freedom and build wealth through her investing strategies. She was named Entrepreneur of the Year by the National Black MBA Association in 2018.
The virtual event, moderated by Emmy nominated Executive producer, Nzinga Blake, will teach all participants all they need to know about investing and making wise financial decisions. The event will be live on Thursday, February 18th from 9:30 am/12:30pm ET.