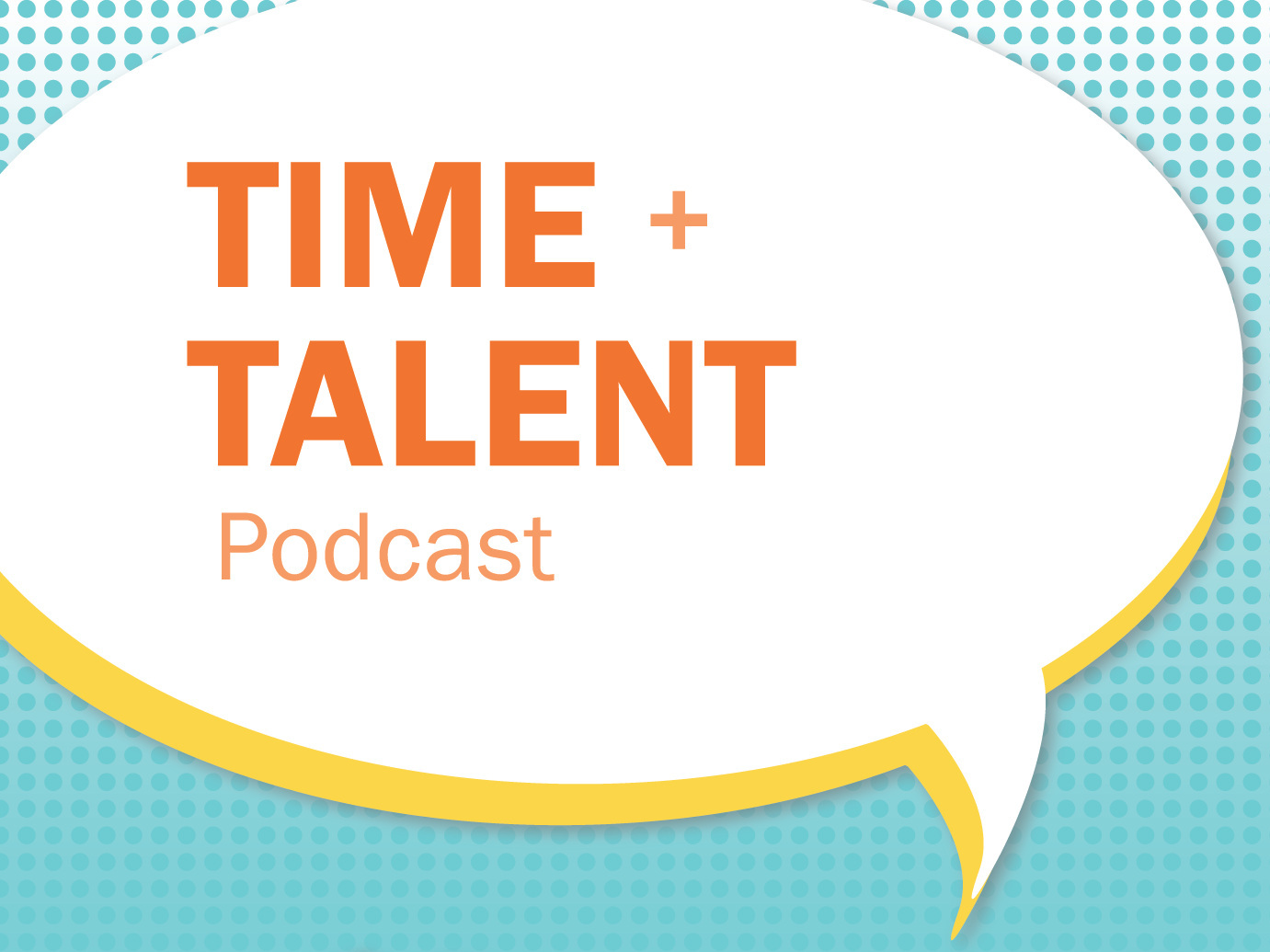 Oakland, CA – September 28, 2020 – Volunteers are the heartbeat of serving people and spaces in need. The pandemic is not only requiring nonprofits to pivot from traditional ways of gathering, assigning, and recognizing volunteers, it is revealing to them beneficially alternative approaches to service that many will keep once COVID-19 is no longer a crisis.
Within this context of hope-filled promise, VolunteerMatch and VolunteerPro are hosting a launch party to celebrate Season 2 of their Time + Talent Podcast.
"Our theme for the entire second season is how to pivot successfully. Each guest will share how they and their organizations have navigated effectively the engagement of volunteers during a global pandemic – including the opportunities and silver linings hidden in such critical transitions." – Jennifer Bennett, Director of Education & Training, VolunteerMatch
Time + Talent is designed to elevate bright and bold practices for engaging today's volunteers through conversations with people who are leading and working with volunteers every day. While its audience tends to be volunteer engagement staff, we invite everyone looking for solutions and inspiration during uncertain and unprecedented times to tune in each week.
Binge-listen today to pre-launch conversations around diversity and inclusion along with how best to honor volunteers with dignity and respect. Then join the launch party on Thursday, October 1, 2020 at 11am (PDT)/2pm (EDT) to learn about current insights and trends for pivoting volunteer engagement during a pandemic, ask the hosts questions, and enter a chance to win valuable prizes like an annual membership to VolunteerMatch or a VolunteerPro online course.
For more information including season two's calendar through November 9, 2020, and to register for the launch party, visit: https://www.timeandtalentpod.com/launch-party-1
###
About The Time + Talent Podcast
Created in 2019, The Time + Talent Podcast was created by Jennifer Bennett, Director of Education & Training at VolunteerMatch and Tobi Johnson, Founder of VolunteerPro.
About VOLUNTEERMATCH
Founded in 1998, VolunteerMatch is the most effective way to recruit highly qualified volunteers for nonprofits. We are the largest nonprofit network in the world with the most nonprofits and volunteer opportunities. We believe everyone should have the chance to make a difference. That's why we make it easy for good people and good causes to connect. We've connected millions of people with great places to volunteer and helped tens of thousands of organizations better leverage volunteers to create real impact.
Direct link to press release on 3BL Media found here.