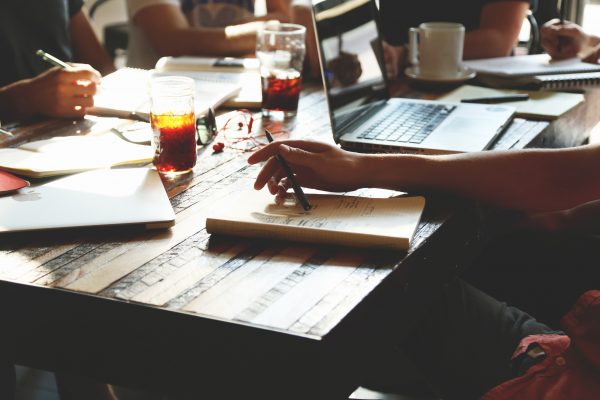 Consistently engaging your employees can be tough so if you're struggling to get your team focused and prioritized, you're not alone. It's actually an issue all across the country. 2018 Gallup statistics reveal only 34% of American workers felt engaged in their work, with 53% feeling no connection to their work or workplace. And with the changing workforce landscape, it's becoming increasingly clear that new tactics are needed to ensure employees are productive, and subsequently care about their output.
Linkedin's Workplace Culture Trends found 46% of professionals surveyed felt proudest to work for companies that "have a positive impact on society." Achieve's retrospective Millennial Impact Report noted ten years of data showing that more and more millennials believe in causes rather than institutions, the majority believe they have the ability to make a positive change in the world, and most respond strongly to peer influence.
It's not feasible to increase engagement on a day-to-day basis without a plan, particularly when the task is to shift the culture towards fostering a caring environment. To reduce turnover, you need to invest in your employees. It's not just turnover though. Without an engaged workforce, skills remain stagnant as does the drive to move upward within a company. Training becomes a steep expense.
So how do you engage your workers and nurture your business?
You'll need to adopt activities that strengthen soft skills, contribute to the values of your corporate culture, and build team relationships. The proven ROI of CSR, particularly the value of corporate volunteerism, shows us that you can achieve these results with CSR programs. CSR programs empower employees with the ability to create a positive impact on communities via volunteering and giving strategies. For millennials (the largest generation in the labor force, by the way), being changemakers is an important social motivator in their lives, so this solution is attractive to the growing group.
Our Open Network allows you to tap into over 4 million volunteer needs across 29 cause areas directly from your site, with identity managers, Okta's Apps for Good initiative or via a powerful giving solution like Benevity or Bright Funds. Whether it's coming together as a whole team for an annual give-back day or tracking individual impact throughout the year, there are so many ways to structure your initiative and get results. Learn more about how our client, Box, uses the VolunteerMatch Open Network to help solidify its culture of altruism here.
Volunteering isn't really just about giving back to employees, either.
In our experience recruiting volunteers, we've come across full-time professionals looking to brush up on skills or learn about responsibilities in a new position while impacting a cause they believe in. Many are eager to use their experience volunteering in their field, and often that experience makes them more qualified.
But, it doesn't just end with throwing a CSR program into the mix.
Executives, the board, and managers all have to be interested and invested. It's not only about catering to employees; it's also about workplace transformation. Gallup finds companies with highly engaged workers see "substantially better customer engagement, higher productivity, better retention, fewer accidents, and 21% higher profitability. Engaged workers also report better health outcomes." So, if you're struggling with employee engagement, think about the workplace trends on the horizon as millennials potentially become 75% of the workforce by 2030 and add a social aspect via corporate volunteerism to your retention plan.
Check out these studies to learn more about the correlation between volunteering and employee engagement:
On strengthening team relationship
With the VolunteerMatch Open Network, you can scale your CSR program, plugging in over 4 million volunteer needs on your direct site or a giving platform. Get in contact with one of our sales directors by filling out the form: http://solutions.volunteermatch.org/contact-us. We're committed to helping your business engage its workers, foster a positive corporate culture, and build branding power.