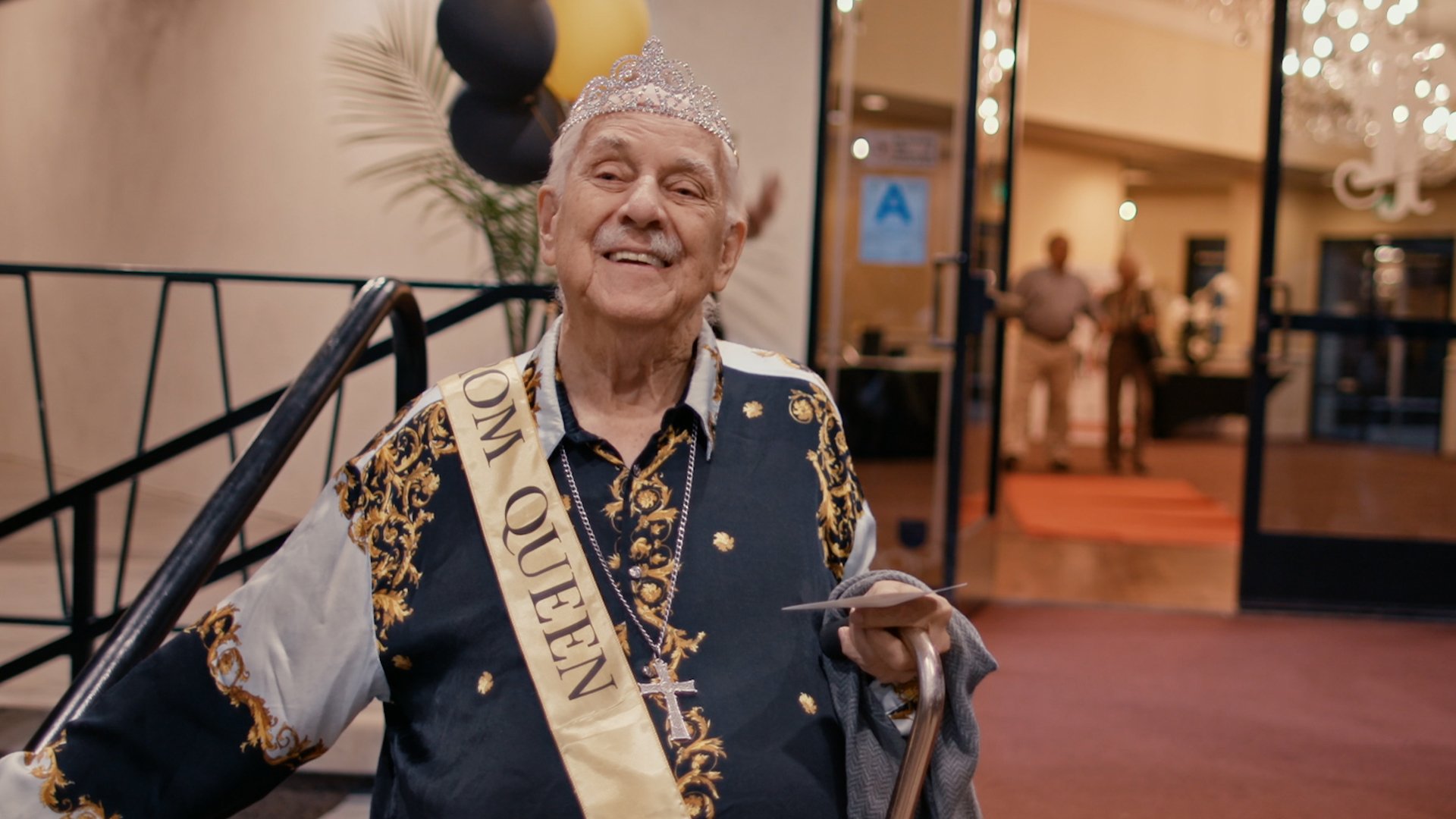 Guest Post by Luisa Conlon, Director of Senior Prom
As we celebrate National LGBTQ+ History Month this October, we can work together to raise up the experiences and voices of our LGBTQ+ elders, and learn about the sacrifices so many of them made to get us here.
In 2021, I directed a short film called Senior Prom, that celebrates these very same voices. While volunteering at the LA LGBT Center's Senior Center — Triangle Square — I met an incredible community of seniors who shared their stories with me. We spoke about their experience coming out in the decades before the Stonewall Riots (1969) and their fight to love openly.
Many residents spoke about missing out on some of life's big milestones. One memory that stuck out for so many was missing their high school proms, or if they went at all, not being able to dance with their real loves. For so many high-schoolers, prom is a rite of passage in all of its love-filled, well-coiffed, abundantly photographed glory. But for generations of LGBTQ+ youth —especially those that grew up in the decades before Stonewall and now— prom has been emblematic of the exclusion from a world they could not experience as their authentic selves.
So every year, the Center holds their own prom — a way to celebrate the night they never got to have. In this film, we head to prom night with three amazing residents of the Center who share stories from their many decades of fighting to love openly.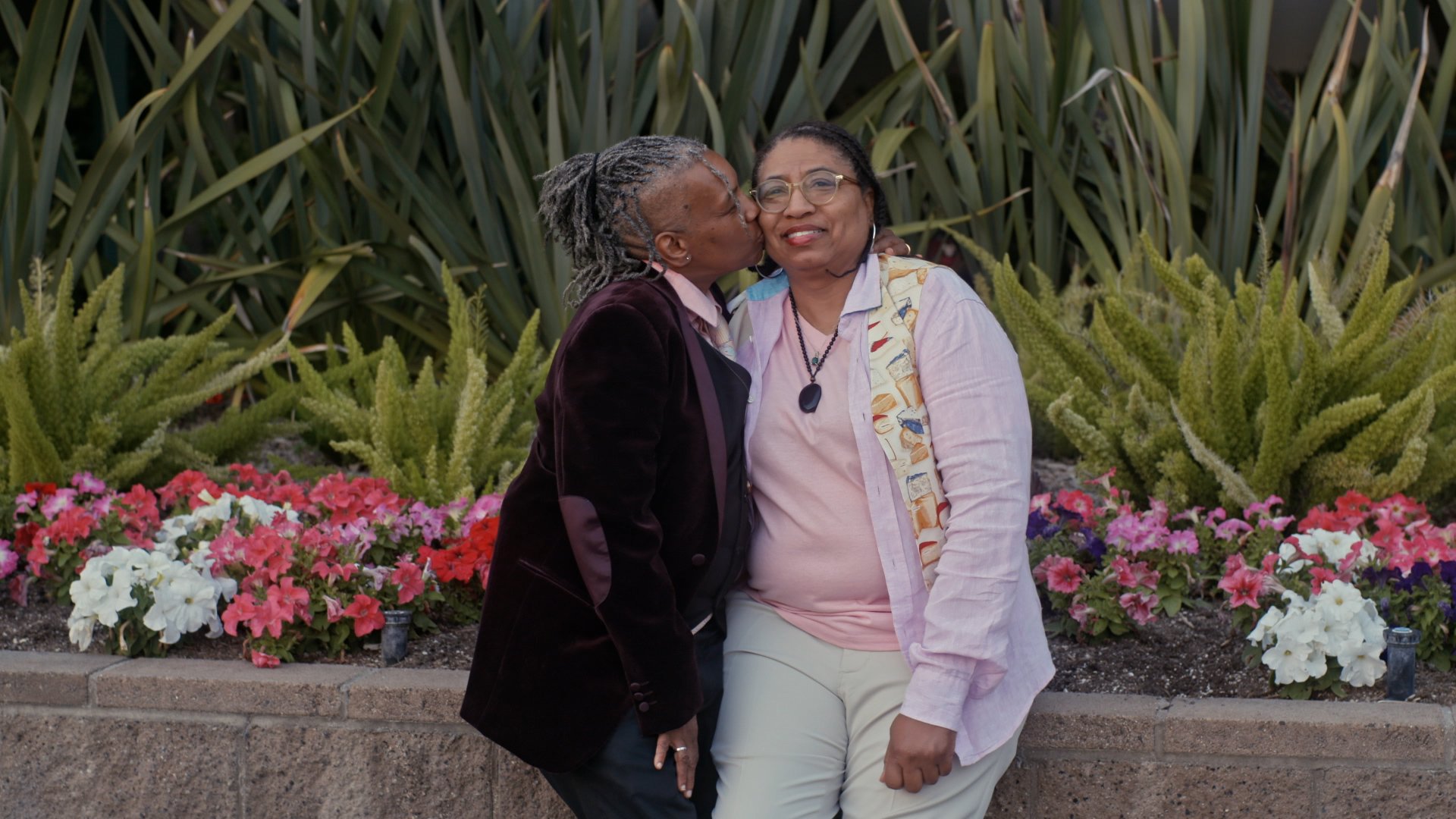 For generations, the LGBTQ+ community has tirelessly fought, often putting their lives on the line, for rights, dignity, and recognition. Marsha P. Johnson and Sylvia Rivera; The Daughters of Bilitis; The Mattachine Society; Harvey Milk. These are just a few of the organizations and individuals who spoke out in the face of immense risk, many giving their lives. Today, our eldest LGBTQ+ generation — the same people who fought to be able to come out of the closest — are twice as likely to be single and live alone (source), four times less likely to have children (source), far more likely to have faced discrimination and social stigma (source), and 34% of LGBTQ+ older adults fear having to re-closet themselves when seeking senior housing (source).
We need to support this brave community in fighting isolation, whether that's through donating your time in person, or even over the phone, for conversations, going on walks, accompanying meals, helping with errands, and listening to the experiences of our LGBTQ+ elders, who have lived through struggles, and celebrations, that many youth today cannot fully understand without bridging the gap between generations.
Ideas for volunteering:
Become a

Phone Pal

through LifePath


Volunteer with

SAGEConnect

, a phone-buddy program that matches LGBTQ+ elders with volunteers for weekly phone calls, in order to help fight isolation and build friendship and community.


Help build awareness on LGBT aging in your community by joining The National Resource Center on

LGBT Aging Volunteer Education Ambassador Program

Locals to San Francisco - volunteer for the

LGBT Senior Hotline

For opportunities local to your area, search for volunteer opportunities with LGBTQ+ seniors, and you'll likely find many more resources.

---
About the Author:
Luisa Conlon is a documentary filmmaker, cinematographer, and journalist based in Los Angeles. Her film We Became Fragments (New York Times Op-Docs) was nominated for a 2019 International Documentary Association Award and selected as a finalist for the Livingston Awards. Luisa's work has been supported by the Tribeca Film Institute, The Pulitzer Center on Crisis Reporting, and the Berkeley Film Foundation. She received her BFA in Film & TV from NYU's Tisch School of the Arts and her Masters in Journalism from UC Berkeley's Graduate School of Journalism where she studied under Orlando Bagwell and Jon Else.