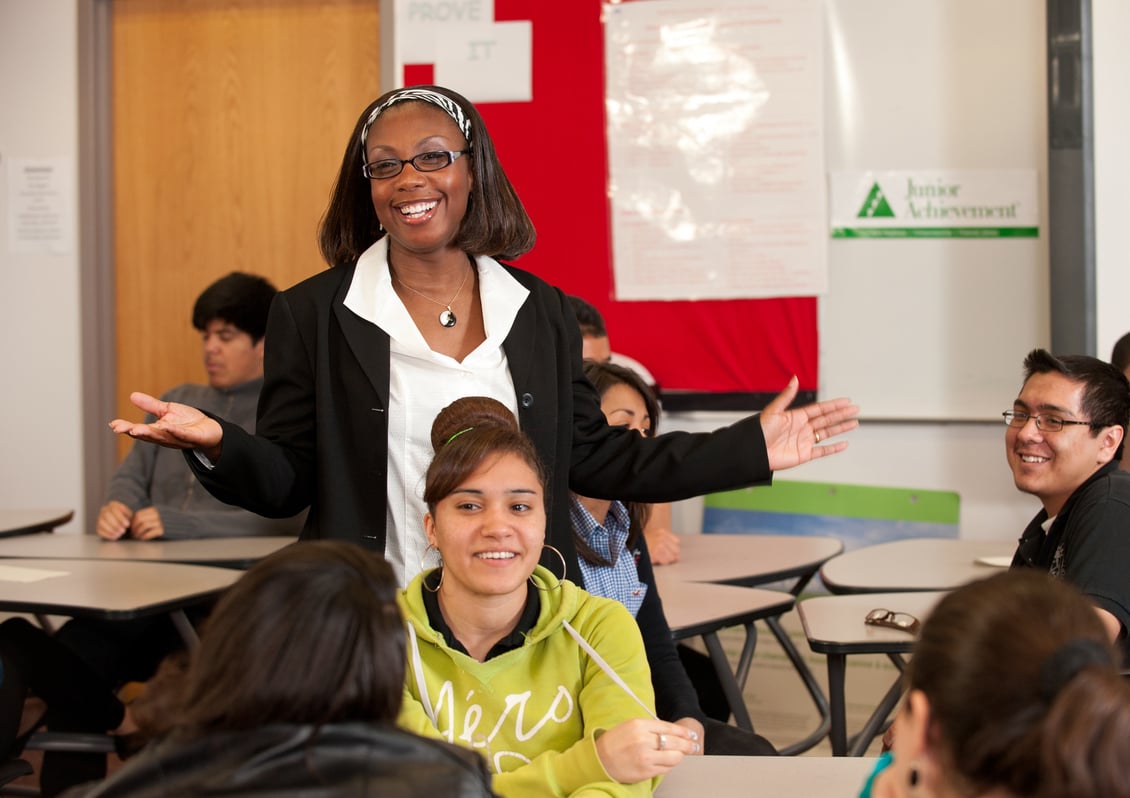 Guest post by Ed Grocholski, Junior Achievement USA
November is National Entrepreneurship Month. It is a celebration of those visionaries who strike out on their own to start and build businesses that meet customer needs while benefiting the community as a whole.
Entrepreneurship is experiencing a bit of a renaissance. According to Intuit, "The Great Resignation" and other factors are fostering a boom in new business creation. In fact, it is the most significant uptick in entrepreneurial activity in nearly 40 years.
This interest in startups isn't limited to adults. Recent research by Junior Achievement and The Hartford shows that 60 percent of teens would prefer to start a business over having a traditional job. However, these same teens understand the realities of becoming an entrepreneur, with 45 percent saying it would be beneficial to get insights from actual entrepreneurs and 37 percent expressing interest in having the subject of entrepreneurship taught in school.
To help address this, and to give busy entrepreneurs a chance to volunteer with students, Junior Achievement and EY host JA Launch Lesson every year during National Entrepreneurship Month. JA Launch Lesson is a one-hour session where entrepreneurs go into the classroom to share their experiences with high school students. JA provides a simple lesson plan that relies on volunteers offering
their insights, including what's worked and what hasn't. Entrepreneurs are also encouraged to offer their advice to the next generation of business leaders.
Junior Achievement's approach to teaching entrepreneurship works. In fact, research by Ipsos shows that 51 percent of students who have gone through Junior Achievement have started or owned a business as an adult, a rate nearly two and a half times higher than the general population. Additionally, 56 percent of JA alumni say they currently or have worked in the same field as their JA volunteer.
There's always been a debate about whether entrepreneurs are born or made. The truth is, it's probably a little of both. But it really takes young people being exposed to entrepreneurship to discover if it's the right fit for them as a future career. When entrepreneurs volunteer to connect with young people, they unlock the potential of the next startup generation.
Ed Grocholski is the Chief Marketing Officer for Junior Achievement USA, the world's leading non-profit organization dedicated to promoting financial literacy, work and career readiness, and entrepreneurship education to young people. Ed is a communications professional with three decades of experience, primarily in the non-profit and youth development space.