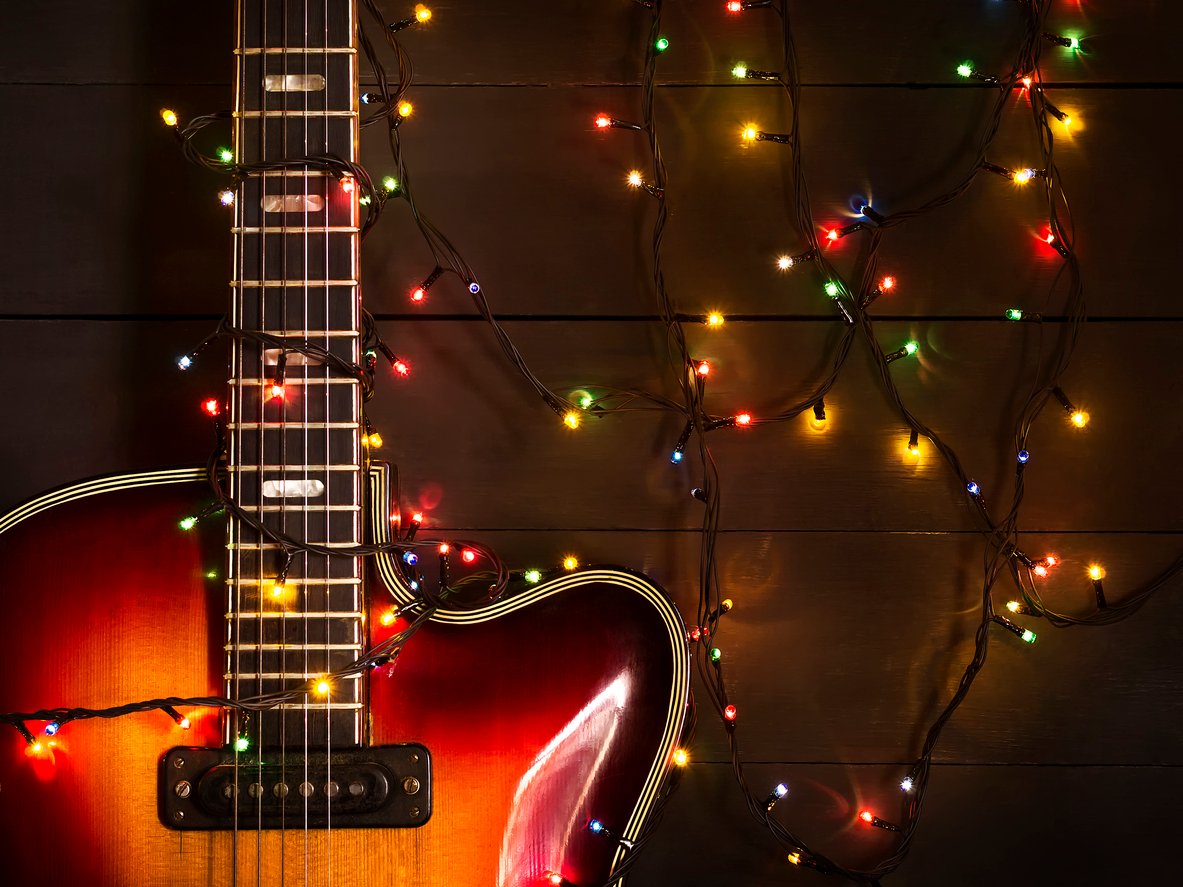 Music moves the human heart like no other force I know.
Just a few notes of a song have the power to lift us up when we're feeling down, make us feel closer when we're apart, and inspire us to boldly try new things we've been afraid to even dare to dream about.
Music is the great "unlock" -- the key to opening up our hearts to something new.
I believe each of us maintains a deeply personal soundtrack that helps us fall in love with our lives over and over again. That soundtrack gives us hope. It gives us wings. It reminds us who we are in our heart of hearts. And it unites and inspires us, one human to another.
That deep human connection we feel -- that acknowledgement that, "I am here. I am with you. I love you. I am ready to help." -- also rests at the center of the holiday season. For many of us, it is a sense rooted in faith. For others, it is rooted simply in love and kindness. For all of us, it is honed through a life that is seldom easy, and often, unbelievably difficult to bear. Perhaps in no other year has our connected suffering been felt on such a global scale as it has in 2020. And if that is so, then perhaps in no other year, do we also have such a perfect moment to turn our collective grief into shared hope.
That is why I'm so honored to announce that this week, VolunteerMatch and Cumulus Media are teaming up to encourage each of us to join together in service and shine our light with the launch of Project Shine. Through our new Project Shine website, fans can instantly connect with VolunteerMatch's powerful search engine and database to find volunteer opportunities with local and national nonprofit organizations in need.
To inspire all of us, Ed Roland and Collective Soul have exclusively re-recorded their iconic hit "Shine". You can listen to it on the mini-player at the bottom of the Project Shine website, or on any of Cumulus Media's 422 radio stations across the U.S. I could not be more excited that hundreds of millions of listeners will now have the chance to add a new version of a song I've loved and been inspired by my entire adult life to their personal soundtrack. I know I speak for all of us at VolunteerMatch and Cumulus Media when I say I know it will light up your holiday season and get you dancing and singing in the spirit of giving back.
Please join us this season in lighting the way and being a beacon of hope in your community by giving a little of your time. Whether you volunteer virtually from home, or in-person for safely distanced activities, or just lend a helping hand to a neighbor in need, there are so many ways to help, and so activities you can do with just a few minutes of your time.
The fabric of our communities has certainly been tested this year, but by encouraging Americans to reconnect with each other and uplift our communities through COVID-19-friendly and virtual volunteer opportunities, I know we can all inspire hope and create healing. This has been an unprecedented year and the challenges have been so great in communities across our country. Many of us are feeling isolated and alone. It's time to reconnect. It's time to lift each other up and celebrate our humanity through service.
Each of us has the power to be a force for kindness and healing for our communities and to give in ways that matter, of ourselves and from our hearts. That is VolunteerMatch's focus this holiday season, and I hope you will make it yours as well.
I could not be more excited to bring together, alongside Cumulus Media, such inspiration and easily accessible change through Project Shine. Thank you to Ed Roland and Collective Soul, and the incredible teams at VolunteerMatch and Cumulus Media for taking a moment of hopefulness and making it the basis for a movement.
Now, let's go do some good. Together, it's our time to Shine.