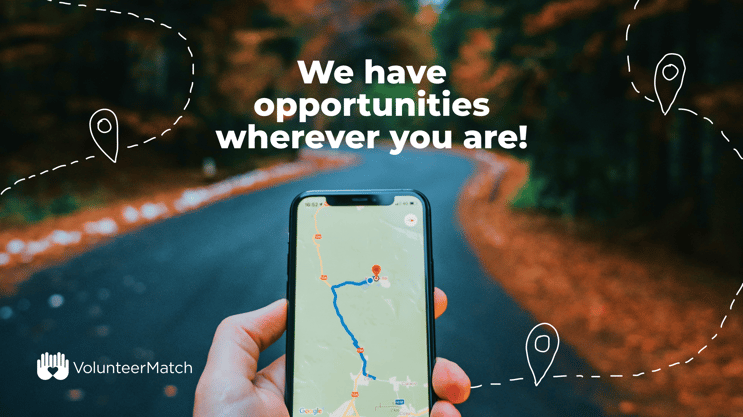 Guest post by Jade Anderson.
As the popularity of social media continues to rise with no sign of slowing down, the ways it can be used have increased dramatically. It is no longer simply a means to stay connected with friends and families. Now, social media is a news resource, a way of promoting products and services, a fundraising platform, and even a recruitment tool. If you run a nonprofit, you can use social media to attract and engage volunteers. In fact, every follower is a potential volunteer. Follow these tips to recruit individuals who are as passionate about your cause as you are.

Share Compelling Content
The best way to engage with followers online and to increase your chances of turning some of these followers into volunteers is to post interesting, eye-catching content consistently. Consider what your audience will find most compelling. When it comes to social media, most people tend to skim through their newsfeeds without pause unless something sticks out. Be sure to include multimedia, such as videos or infographics, infuse humor and ask action-oriented questions.
Post Regular Updates Of Your Current Projects
You want your followers to be up-to-date on what your organization is up to, including its accomplishments, achievements and needs. If you're looking to recruit volunteers, you need to emphasize your nonprofit's impact and the difference your volunteers can make. To do this, regularly share updates, including photos and volunteer stories to highlight the people who help you achieve your organization's mission. This is a great low-cost way to encourage your followers to get involved.
Educate Your Audience
You can use social media and the updates you post as a way of educating your followers about your cause. Education is key to recruiting volunteers because the more somebody knows about the complexities of a particular issue — be it the plight of refugees, impact of animal testing or poverty affecting certain groups — the more likely they are to get involved. Your knowledge in this area is valuable, and you can use social media to present what you know about your cause in an informative, interesting and/or emotional way.
Include Your Signup Links In Posts & Bio
Share a link to your organization's volunteer signup page or VolunteerMatch profile. Make it easy for your followers to reach out and get involved!
Ensure Communication Is Two-Ways
Use social media to engage and interact with your followers. Make sure to respond to questions on social media, start live videos or chats, create groups for volunteers, provide feedback and give helpful advice.
The VolunteerMatch Learning Center offers a course in Social Media and Volunteer Engagement— you can check out the slides here.
---
Author Bio:
Jade Anderson is an experienced in-house editor at Upskilled. With a background in online marketing, Jade has a love for the written word. She enjoys being able to combine these skills with her passion for education.