Engage volunteers and meet your mission while many of us are staying at home.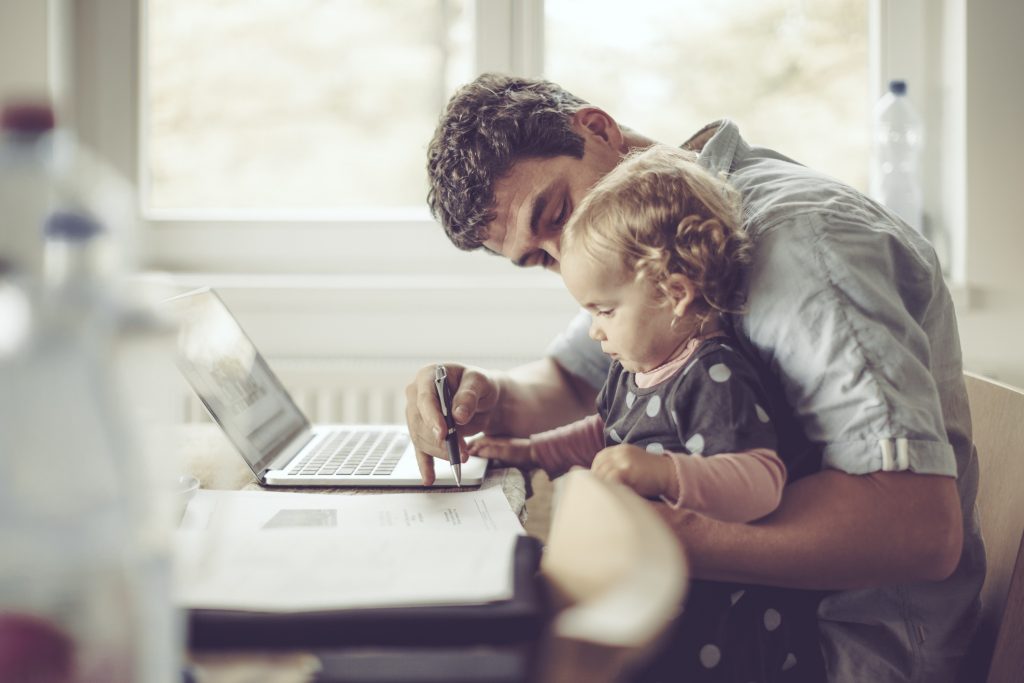 With many of your regular volunteer activities on hold because of physical distancing requirements what can you do to keep your volunteers engaged, continue to provide support and assistance to clients, and meet your organization's mission? Engaging virtual volunteers - volunteers who only work remotely - may be a solution. Whether you're designing new roles to provide support and respond to COVID-19, or keeping volunteers engaged while your organization's facility is closed, read on for tips for creating virtual opportunities and managing remote volunteers.
Think Creatively:
Are there activities or specific responsibilities that volunteers may be able to do without coming into your office? You may not be able to replicate everything volunteers do in a day, but they may be able to address more immediate needs or continue work on existing projects. Here are some common ways that nonprofits are enlisting the help of virtual volunteers:
Writing copy, letters or grants
Responding to email inquiries
Creating digital art
Editing videos
Designing websites
Working on public relations
Making greeting cards
Working on social media
Doing marketing
Lean into Technology:
How can you deploy technology solutions to allow volunteers to continue to collaborate, work on projects, or provide client support? Collaboration tools, video conferencing, or even the phone may allow volunteers and paid staff to continue to work together. Many online collaboration tools offer free or discounted accounts for nonprofits. Check out these blog articles from TechSoup for a side-by-side comparison of different video conferencing platforms and collaboration tools.
Build your Foundation:
As you are shifting your volunteering to virtual opportunities, it's a good time to look at your foundation components. You can deploy the time and talent of volunteers to evaluate and design position descriptions, build out your training program, or make plans to expand or diversify the work of volunteers. Your volunteers are the experts on what it's like to be a volunteer in your organization, invite them to share their expertise!
Keep the Connection Strong:
Stay in touch with your volunteers. Keep them updated on what your organization is doing and how they can help. Consider having volunteers check in with each other by email or phone, especially if your volunteers skew older. You can even create a phone tree to ensure that information and updates are shared with everyone.
Provide Structure and Ask for Feedback:
When engaging existing volunteers in virtual or remote activities remember to clearly state your expectations, share the project or work timeline, and check in regularly. Provide guidance and suggestions to overcome challenges or roadblocks, but also allow volunteers to make recommendations or brainstorm solutions.
Consider Onboarding New Volunteers:
It may seem counterintuitive, but now might be a good time to recruit volunteers with specific skills, or reach out to constituents like members or donors, and invite them to volunteer. Many people have had their school or work hours reduced, or may be furloughed, and now have the time to contribute to a cause they care about. Bonus Points: Design opportunities that can be done by the whole family, especially as parents are looking for activities for their kids to do. Could they create something like greeting cards?
Don't Let your Standards Slip:
If you are onboarding new volunteers don't relax your existing policies and procedures. Continue to design position or project descriptions, create agreement letters, and ensure that new volunteers receive an orientation and any necessary training. Include regular check-ins and evaluation points in your timelines. Be prepared to adapt and evolve while building relationships with new volunteers, and don't forget to solicit feedback.
Engaging virtual or remote volunteers can be challenging, especially during a time of uncertainty. But if we think a little bit differently about how volunteers complete their work or create roles with remote volunteering in mind, focus on setting clear expectations, and keep open communication channels, we may be able to weather this crisis with our volunteers engaged and maybe even onboard new volunteers who will stay with us when things return to normal. Think creatively, make a plan, and get started working with virtual volunteers.
In addition to creating virtual volunteering opportunities, you may be thinking about what else you could do as we navigate through these uncertain times. Here are some resources that you may find to be helpful: