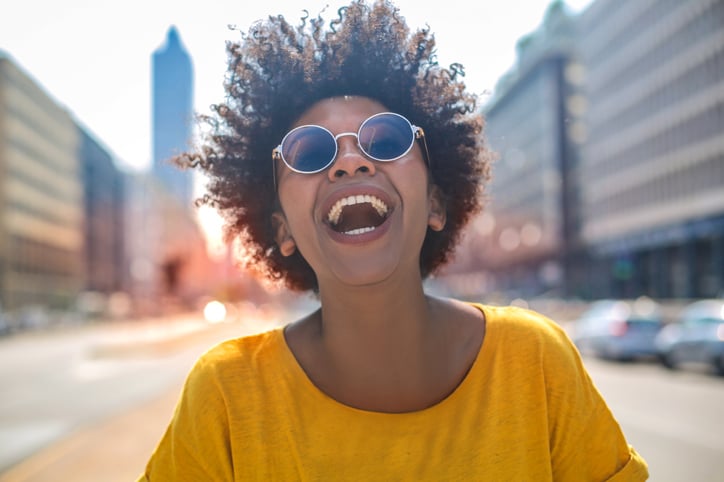 We all know that doing good within our communities improves the lives of others, but can it actually improve your health as well?

With just a little over one week left in January, many of us are no doubt already lamenting over a few broken New Year's resolutions! If, like me, one of your goals for the years was to focus on your health, and if that one is one that's falling into the, "Broken!" category on your resolution list, take heart: we've got some good news for you.

Volunteering can actually help you get back on track to leading a healthier life!

VolunteerMatch did a study with UnitedHealthcare in 2017, The Doing Good is Good for You Study and learned some amazing things about how volunteering positively impacts our health.

Based on the study we performed:
75% of U.S. adults feel physically healthier by volunteering
The mental and emotional benefits of volunteering are even greater

93% reporting an improved mood
79% reporting lower stress levels
88% reporting increased self-esteem by giving back

Volunteers are significantly more likely to feel they have greater control over their health and well-being
Almost three-fourths of employees who volunteer through work report feeling better about their employer
We also learned that 91% of the people we surveyed believe it is important for an employer to allow employees to volunteer on paid time -- offering a good opportunity to bring your wellness and social impact programs together at work.

Now that you know some of the benefits of volunteering, how can you maximize them? Researchers believe that a threshold exists to gain the most out of volunteering if you'd like to not only do good, but feel good.

Based on a few studies, there are two key things that can help you do just that:
Volunteer with 2 or more organizations
Spend 40 hours to 100 hours per year volunteering
If you don't know where to begin, here are 5 steps to help you get started:

Start with your passion. What fuels your energy? What excites you? Whether it's a cause or the work you would be doing, what feels like something that would be fun?
Do a bit of research. Now that you know what drives you, research opportunities that align with that. It's easy to get sucked into the void here, so setting a time limit (an actual limit or until it doesn't feel fun anymore) on this will help you to stay energized.
Try it on. Reach out to an organization and start volunteering. Know that it's okay to try something else if it doesn't work out. This is your time to see if it's a good fit.
Break it down. If your goal is 100 hours per year, that's about 8 hours per month. If it's 40, that's about 3 hours per month. Think about what will make volunteering convenient for you, whether that's a physical location or a block of time on your calendar each month. Is there a time where you can schedule it in regularly each month?
Access. After you volunteer, take some time to think about what you liked about your experiences and where there are opportunities to do something more or different. Then, start looking at ways you can interweave volunteering into your life that are meaningful and easy.
Ultimately, when it comes to your well-being and volunteering, it's about how you can bring more joy in your life, and be a contribution to others. Whatever you uncover is the cause you want to invest your time in, the data makes it clear that investment will pay dividends: donating your time improves your community's overall well-being as well as your individual health. So, even if you're feeling a bit behind on your 2020 health goals, there's still an opportunity to get started today by doing some good for those who need your help.

Don't know where to begin? With over 4.9M volunteers needed in 29 distinct cause areas on VolunteerMatch, you decide how you want to make a difference.