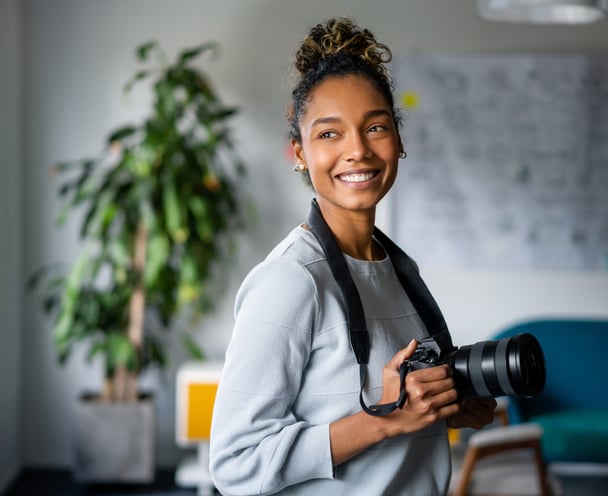 Guest Post by Courtney Tull
"Volunteers Needed." After seeing this ad pop-up on your social media page for the fifth time this month, you decide to give your favorite nonprofit a call, and get signed up to volunteer. Volunteer, to do what, exactly? The post was extremely vague, so you aren't sure what you might volunteer to do. All you know is that you're free every Monday and you believe in their mission.
You talk to the volunteer manager, and they say they've been looking for someone to answer the phone at the front desk on Mondays for ages! Eager to please and ready to start your new schedule, you agree to volunteer every Monday.
Fast forward one year. It's the anniversary of your first volunteer shift with this awesome organization; the volunteer manager presents you with a card that everyone has signed with gratitude and thanks for your volunteer service. You have made so many new friends, and you enjoy chatting with clients and answering questions about the organization's procedures. It doesn't cross your mind that you might be in the wrong volunteer role.
Research has shown that individuals who volunteer in a role fitting for their personal goals and interests likely experience improved well-being and are more satisfied with their overall quality of life. When meeting with the volunteer manager for the first time, you never discussed your love of art or the time you spent as a professional photographer. You also never mentioned that you often think about starting a blog, even though it's been on your bucket list. To be fair, the volunteer manager never asked a lot of questions about your hobbies in that first encounter.
In a 2022 study about volunteer motivations and role satisfaction, volunteers were presented with a list of 14 reasons why individuals started volunteering for their chosen organization. Five primary reasons emerged:
I wanted to help people.
The cause was really important to me.
I felt there was a need in my community.
I thought it would give me a chance to use my existing skills.
I had spare time to do it.
When asked to select the top three reasons individuals would continue to volunteer in their current role, most people answered:
Because of the cause/mission.
Because of the organization staff and participants.
Because of the people I volunteer with.
Each of these reasons holds to your personal beliefs as well. So, what could be lacking in your volunteer role? This same study showed that there was a significant association between volunteer roles and social well-being, and there was also a significant association between volunteer roles and physical well-being. Though most people started volunteering for similar reasons, some volunteers were experiencing more benefits to their well-being and quality of life than others based on their satisfaction with their volunteer role.
In this mixed methods study, volunteers indicated their desire to use their existing skill set in their volunteer role and also a desire to learn new skills. If you are not serving in a volunteer role that highlights your strengths and also provides you with opportunities for growth and personal fulfillment, you could be in the wrong volunteer role. If your organization is not advertising for a role that you think would be perfect for you, talk to the volunteer manager.
Tell the volunteer manager that you love and support the mission of the organization and make sure they know that you love art! Make sure they know you were previously a professional photographer! Tell them you would like to write a blog post! Once your volunteer manager gets to know you and understands your skills and motivations for volunteering, you will likely find yourself enjoying your volunteer shift more than ever before while also helping the organization to grow and succeed in new ways. One volunteer said it best: "People do want to help; it's just finding the right way to help."
If your volunteer role isn't mutually beneficial… you are likely serving in the wrong role. Or maybe the volunteer manager doesn't know you.
The study referenced in this article was conducted with the permission of Wilmington University and Habitat for Humanity International.
Tull, C. (2021). Habitat for Humanity volunteer roles and their effect on seniors' well-being and quality of life.

---
About the author:
Courtney Tull, CVA, DSocSci is an experienced leader in nonprofit and human service administration specializing in volunteer management, community engagement, and social science. Courtney earned the Delaware Service Impact Award from the Governor's Commission on Community and Volunteer Service in 2018 as a result of her AmeriCorps service. As a practitioner, Courtney has recruited thousands of volunteers and AmeriCorps members to aid Sussex County Habitat in its mission to build affordable housing and strengthen communities in Delaware.
Listen to Courtney's episode on the Time + Talent Podcast: From AmeriCorps to Her Doctorate: One Leader's Journey