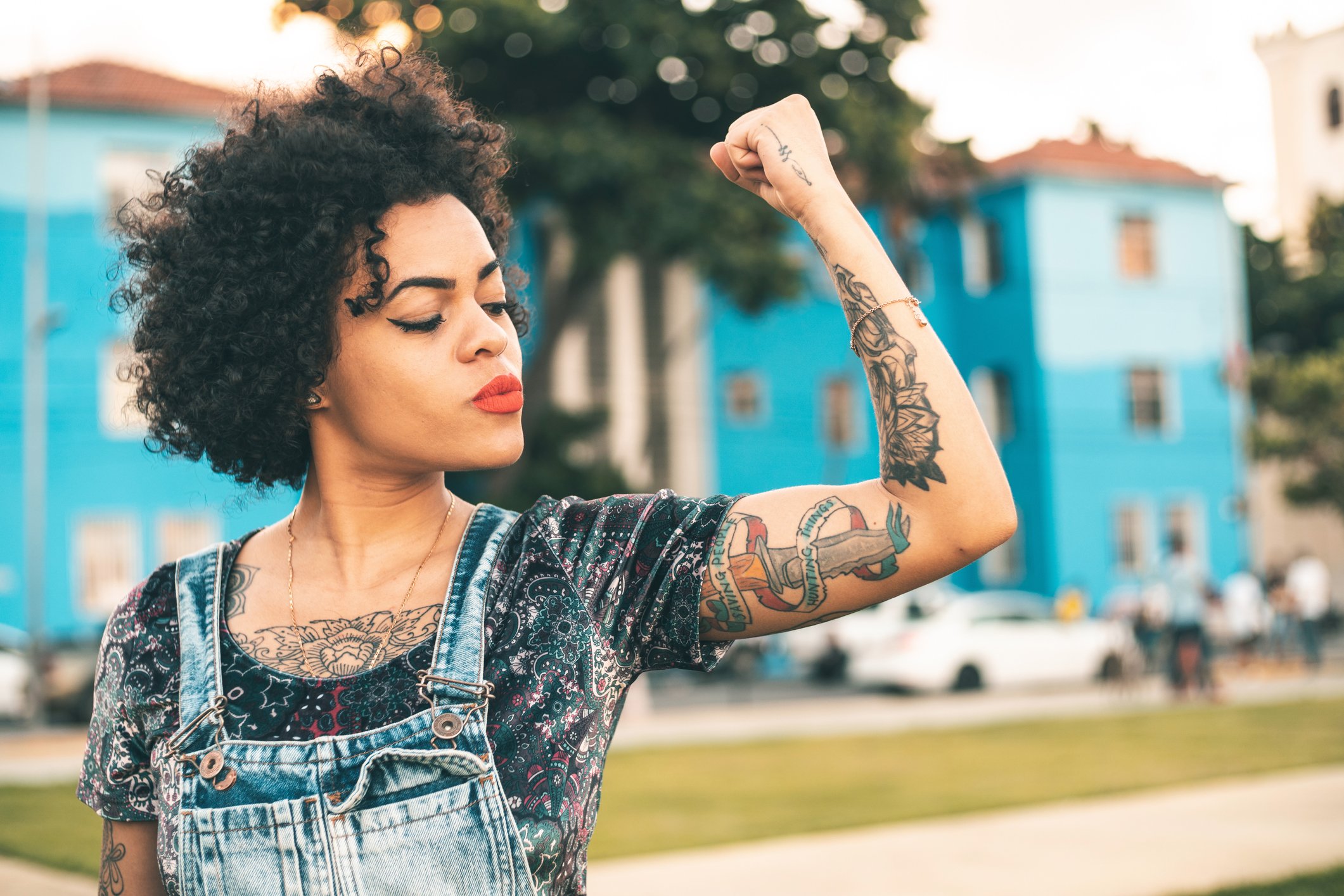 We all have the power to make a difference in our communities, to uplift our spirits, and to come together to strengthen them. Here are 10 ways you can make a positive impact today.
1. Celebrate International Youth Day by Helping to Fight Hunger
The theme for this year's United Nations International Youth Day on August 12 is Transforming Food Systems: Youth Innovation for Human and Planetary Health. Celebrate International Youth Day and recognize the youth in your life by helping to fight hunger in your community. This is a great way to give back, as we're seeing an unprecedented high demand for food across the country. Invite neighbors, friends, co-workers, and colleagues to join you!
2. Support Businesses of Color
August is Black Business Month. Put your legal, financial, and marketing skills to good use and help entrepreneurs of color, women, members of under-resourced groups, and/or low-income - with business revenues under $1M. Explore ways you can make a difference in these areas by volunteering with the nonprofit organization Start Small Think Big. Maybe you could encourage others at your organization to get involved. You could even connect with others that you work with and share your experiences.
3. Help students get Ready Set for School This Year
VolunteerMatch has joined forces with the CAA Foundation, MENTOR and AmeriCorps — along with a host of amazing partners all focused on increasing volunteer engagement in the areas of mentoring and tutoring — to help students who have suffered learning and relational losses exacerbated by the COVID-19 Pandemic. Sign up to Tutor, Mentor, or Serve to contribute your time for student support. Help students in America be Ready Set for the academic year ahead! Join now at getreadyset.org.
4. Challenge Your Co-workers to Do Something Good
Get your colleagues to join you in giving back. You could even make it a friendly competition among yourselves or teams within the organization, and encourage your organization to include donations as part of your program. Do a virtual sewing party to make something cozy, be a mentor to a small business owner, and come together to fundraise for easy common access to low-income housing.
5. Do Good as a Family
Doing a good deed for your community is a great way for children to experience how rewarding and fun it is to be of service to others. Foster a dog, cat, or other pet in need as a family. Encourage your child to become a pen pal to a senior. If you are looking for other ways to engage your kids in community service, here are some cool ideas to get you started.
6. Support Social Justice Causes
Be a part of creating a kinder world, where we all feel safe, supported, and valued. By taking action today, you can build a better future. Drive change in your communities by supporting social justice and civil rights causes in your area.
7. Make a Positive Difference in Your Neighborhood
Easily find great places to volunteer with community-based Guides in Apple Maps. Available in 20 major metropolitan areas, VolunteerMatch Guides feature local in-person and virtual service opportunities at your fingertips. Explore ways to give back by accessing the VolunteerMatch Guides on iPhone, iPad or Mac here.
8. Be There for the LGBTQ+ Community
Explore ways you can help the LGBTQ+ community. You could research and advocate for LGBTQ+ rights in and out of the workplace internationally by volunteering with Dweebs Global. Research on the percentage of homeless youth who are LGBTQ+ suggest that approximately 20% to 40% of these youth identify as LGBTQ+. Take action to support LGBTQ+ homeless youth. A study that looked at suicide rates among teens between 2009 and 2017 found young people who didn't identify as heterosexual were more than three times as likely as those who did to attempt suicide. Become a Crisis Counselor with Crisis Text Line and help those who need it most.
9. Take Actions to Create Equal Health for All
We are partnering with Healthline to amplify marginalized voices, and eliminate unfair, avoidable, and unnecessary differences in health outcomes between groups through TRANSFORM: Health Equity. Explore ways you can take actions that create a world where all people can achieve equal health.
10. Inspire the Next Generation to Help Build a More Sustainable Future
There are so many ways to inspire the next generation in helping to protect our earth and creating a more sustainable future. Encourage them to get involved in activities to clean up their environment, like volunteering with our partner DoSomething.org by participating in the 5 can challenge or cleaning up cigarette butts to protect animals and the environment. If you are looking for more ways they could get involved, check out these opportunities.