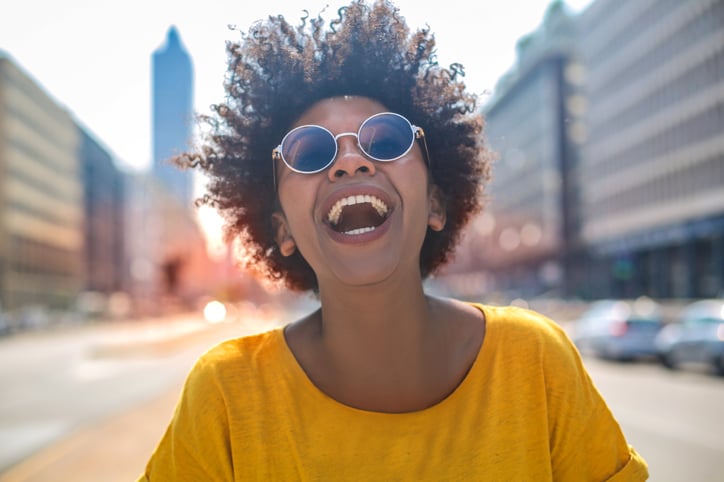 You worked really hard to craft the perfect volunteer appeal, but what's next? When's the best day or time to publish your opportunity on VolunteerMatch to ensure it gains the most traction? After all, you want to make sure you're casting your line while volunteers are searching!
We've heard iterations of the following from many volunteer managers who are looking to make data-driven decisions: when should I post on VolunteerMatch to maximize recruitment? The key to understanding the ebb and flow of volunteer interest lies in our website traffic data and volunteer connection stats. So we've compiled this information to help you recruit volunteers even more quickly and efficiently.
Of course, there's no magic day or hour to recruit volunteers. However, the data presented here can help you better understand your audience and how they interact with VolunteerMatch, so you can develop a more effective volunteer recruitment strategy and boost your volunteer connections.
We've broken down our takeaways into four manageable chunks for readability. Let's take a look:
The Best Time Of Day: 11 A.M. — 2 P.M. PT

(Please note all times are listed in PT)
In general, volunteers are logging in between 6 a.m. and 10 p.m. PT, with the heaviest traffic between 8 a.m. to 2 p.m. While daily traffic peaks around 11 a.m., we see the highest number of connections about two hours after that at 2 p.m.
That means you'll want to sign into VolunteerMatch around lunchtime to publish or repost your opportunities, so the 11,000+ volunteers browsing our site around this time can sign up!
This is great news as it means you don't need to wake up early or stay at work late just to get your volunteer opportunities up on VolunteerMatch. Posting and reposting your opportunities during regular work hours should yield the best results.
If possible, avoid posting before 5 a.m. and after 10 p.m. PT. Very few volunteers are looking for ways to get involved at those times. Plus, your opportunities might get pushed out of the first few pages of our search results by the time volunteers start heading to the site.
The Best Day Of The Week: Tuesday

Tuesdays are our favorite days at VolunteerMatch. Why? It's the day we see the most volunteer connections! The best days to post on VolunteerMatch are in order as follows:
Tuesday

Monday

Wednesday

Thursday

Friday

Sunday

Saturday
It's pretty much synonymous with a work week's progression, except Tuesdays beat out Mondays and Sundays are more popular than Saturdays. We see a huge dip in traffic on Friday afternoons, and it doesn't pick up until Sunday afternoon. Avoid posting on Saturdays when you can.
The Best Months To Post: It's Complicated!

While you can recruit volunteers on VolunteerMatch during any month depending on your need, we do see some seasonality to our website traffic.
Overall, fall and spring months are our busiest times of the year in terms of both visitor traffic and volunteer connection rates. Volunteers are particularly active in March, April, and November. This coincides with several popular volunteer events, like National Volunteer Week and Month (April) and Thanksgiving (November).
On the other hand, winter months see some of our busiest weeks AND our slowest ones. We see medium traffic to the site around the holidays in December, but few connections. This could suggest volunteers aren't committing to new opportunities during this period despite increased interest. If possible, you may want to consider introducing low-barrier opportunities to engage the holiday volunteer crowd, whether that's planning a single day of service or implementing virtual volunteer roles. Examples might include holiday dinner parties for your clients, knitting scarves to send to the population you serve, sending homemade greeting cards, or helping you with your holiday fundraising campaign.
Interestingly, we see lower traffic in January but the highest connection rates. Volunteers flock to the site during this time to sign up for Martin Luther King Jr. Day of Service activities. Others may be motivated by their New Year's resolutions to give back to their community or find themselves with some free time following the busy holiday season. Either way, January is an excellent time to recruit new volunteers to help your cause, as volunteers aren't just browsing at this time — they're actually signing up.
Although we know there are many volunteers interested in getting involved over the summer, it tends to be slower than other seasons. While you'll still be able to recruit the volunteers you need, you may see a dip in your usual connection numbers during July and August. We do, of course, hear from many students looking to help out during their summer break, so if you have any seasonal work that can accommodate younger volunteers, publish them on VolunteerMatch during this time!
If you do see a seasonal dip in your recruitment, there are some steps you can take to mitigate this effect and expand your opportunities' reach. Here are some suggestions:
Other Takeaways
Four days after the 2017 presidential inauguration, we saw our highest day of website traffic since our founding in 1998. In times of political change, post your volunteer opportunities on the VolunteerMatch network to take advantage of the renewed sense of civic duty.

We receive an influx of inquiries following

natural disasters

and other national tragedies as they often mobilize volunteers who want to take part in disaster relief. If you need additional volunteer assistance in times like these and have the capacity to post an opportunity on VolunteerMatch, you will likely see an increase in volunteer connections, especially if you add relevant keywords such as "hurricane" to help prospective volunteers find your opportunity.
Take advantage of one-click reposting to optimize your opportunity's ranking in our search results during busy seasons. While there may be a lot of volunteers looking for MLK Day events, there may also be a lot of organizations trying to recruit from the same pool. One-click reposting will help you remain toward the top of our search results, giving you greater visibility to interested volunteers.
We hope the data we've shared here can help you plan out your strategic recruitment plan for the coming year. Are there any other tips or data we can share to help your volunteer engagement program thrive? Comment below!