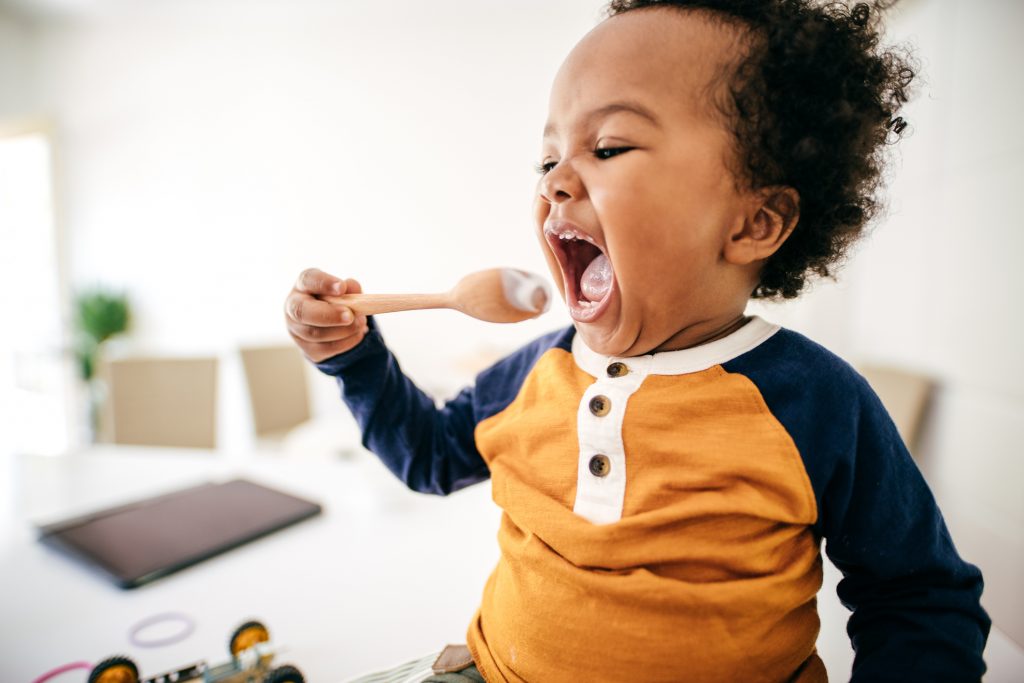 There has been an increase in overall demand for food from Food Banks across the U.S. because of COVID-19. It's amazing to see our communities: individuals, businesses, governments, and nonprofit organizations come together to support the people in need.
It shows that if we collaborate and work together, we can make a significant difference in fighting hunger in our communities.
Here are some inspiring ways people are working together to combat this growing challenge.
One Child Sparks Food Donations In His Community
For his eighth birthday, Emilio Flor from New Jersey decided to ask for food donations instead of gifts. His family walked up and down the neighborhood and delivered a copy of a handwritten letter from Emilio. Because of word of mouth and social media within 48 hours, his birthday wish reached beyond his neighbors and people came from other areas to drop off donations at his house. In total it was estimated that over 4,000 food items were donated.
Digital Fundraising That Goes "All In"
The founder of Fanatics and 76ers partner Michael Rubin created the All In Challenge, which has currently raised a significant amount of money: $45.5 million dollars! All the money raised goes towards helping feed children, seniors and those in need.
Stars including Leonardo DiCaprio, Ariana Grande, Ryan Reynolds, and the entire Friends cast and many more challenge each other and get creative by coming up with amazing experiences. Then, people can go to the website to bid or enter to win these experiences.
School Districts, Businesses, And Nonprofits Come Together To Feed Families
As the second largest school district in the US with 700,000 students, the Los Angeles Unified School District (LAUSD) setup 63 grab and go food sites and has provided approximately 5 million meals to children and adults. The district is giving more meals per day than any of the U.S. food banks. Additionally, 13 temporary Los Angeles homeless shelters are receiving the meals from the district.
Revolution Foods, a company that provides food for schools partnered with the nonprofit WCK to distribute grab-and-go federally reimbursable lunches to cities including Los Angeles, Washington, D.C., and New York. They are dispersing more than 2 million meals per week.
Filling The Gaps
In the state of California as with most other states across the nation, the need for food is surging, while our nation's farmers are experiencing a significant decrease in the demand for their produce.
California Governor Gavin Newsom made a recent public commitment to change this equation, saying, "We want to address that mismatch in…supply and demand."
Acknowledging that farmers and ranchers are seeing a 50% decrease in demand for their goods, while food banks are experiencing a 73% increase, he announced a monthly goal to give 21 million pounds of fresh produce, along with other commodities, to food banks. A tax credit will also be given to the farmers for providing the food.
Feeding Rural Schoolchildren
The Meals-to-You program developed by Baylor University Collaborative on Hunger and Poverty went from serving 4,000 children to an expected reach of 500,000 children nationally because of a partnership with the USDA, McLane Global and PepsiCo, where it's now giving 5 million meals to schoolchildren in 38 states and Puerto Rico in rural areas.
The funds from the federal CARES Act allowed the program to significantly scale up. Each shipment includes 20 meals and is sent weekly via UPS to families across the U.S.
All Of Us Coming Together To Make Huge Strides
These examples all demonstrate that if we all work together, we can take actions that amplify our impact. Whether you are an individual, someone who is part of a team at a nonprofit, government entity, or a for-profit business, it all starts with asking the question how can I best make an impact? Then it's about taking action.
As an individual, you can volunteer, donate food or money or organize a food drive or digital fundraiser. If you are a part of an organization whether it's with the government or a for-profit business or you feel compelled as an individual to do more, start with listening to the nonprofits. Gain a deeper understanding of their needs and see how you can help solve their challenges. One idea has the ability to spark larger meaningful actions that result in an even larger impact.
There's a great opportunity to support our communities as states like Washington and California are using the help of the National Guard and the Conservation Corps to fill the volunteer gap.
The Head of the California Association of Food Banks, Stacia Hill Levenfeld said on a recent Facebook Live with California Volunteers, "We don't expect the demand for interest in food to drop off anytime soon. This is a long term situation and the need for volunteers will be crucial as the months go on."
Every action that each of us takes contributes to combating hunger. According to a survey from Feeding America, 67% of Food Banks are currently accepting and are in need of volunteers.
What are ways that you can help fill this gap that fit within your life right now? Whether large or small, each action we take is progress towards helping our communities.
Food Banks Adapt Safer Volunteering Based On CDC Guidelines
Food banks have rapidly adapted programs and created new services to meet CDC guidelines and ensure confidence in their constituents and volunteers.
The San Francisco-Marin Food Bank developed pop-up pantries using open spaces like parking lots to practice physical distancing.
Many food banks are also distributing food via low contact methods like drive-thru distribution where people wear masks and gloves as they load cars with food, or even home delivery. They follow CDC guidelines by limiting the number of volunteers in each room when filling boxes.
Additionally, here are ways to be safe while volunteering based on the CDC guidelines:
Wash your hands often and for 20 seconds each time. If you don't have access to soup and water, clean your hands with a hand sanitizer with at least 60% alcohol and cover all of your hands and rub them together until they feel dry.
Avoid touching your eyes, nose, and mouth.
Wear a face mask to cover your mouth and nose.
Maintain 6 feet of distance from others.
Fight Hunger Now
The inspiring ways people are coming together show the power each of us has to make a significant impact in our current hunger crisis. You may feel inspired like me to give back to your communities when they need it most. There are so many ways to give back to our communities. If we all take small actions today, we will make larger strides in the future. Here are a few opportunities to get you started:
---
Volunteering During COVID-19 EBook
A Compilation Of Quantitative And Qualitative Data On Volunteering During COVID-19
Get insights into the new reality of volunteering during and beyond COVID-19 with early findings from the growing body of knowledge we are assembling — part of a series we'll continue to pulse on over the coming months. Plus, a few tips on what to be aware of when shaping your programs.