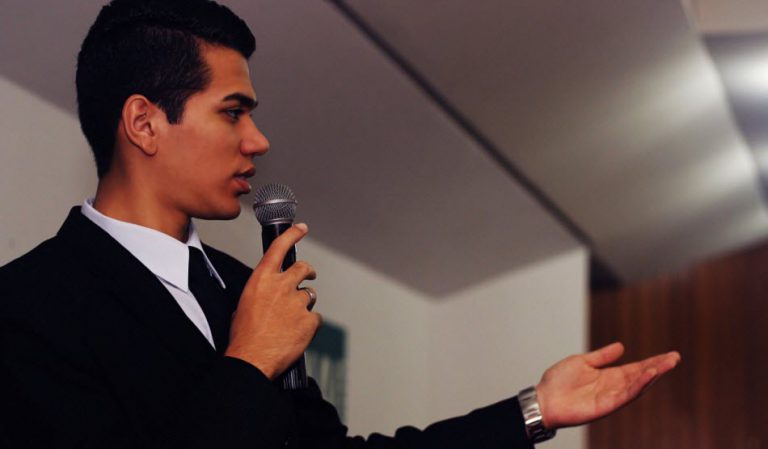 Editor's note: In honor of VM Summit 16, which is all about corporate/ nonprofit collaboration, this series of volunteerism-related blog posts will take one topic and explain how it's relevant to both groups. Today's topic? Metrics for success. Check out our other blog, Volunteering is CSR, for the same topic from the perspective of corporate volunteer program managers.
A few years ago, we outlined foundational key performance indicators (KPIs) for assessing your volunteer program. Earlier this month, we even discussed the importance of using both quantitative and qualitative reporting when it comes to effectively evaluating your volunteers' work.
Now, in honor of VM Summit 16, we're diving a little deeper to help you assess all facets of your volunteer program. Why? To ensure that it's built for lasting success and allows you to maximize your organization's impact through the work of volunteers.
If there's one key takeaway from this post it's this: evaluating your volunteer program begins by asking questions. I'm not referring to the questions you ask your volunteers, but rather, the questions you ask yourself. If you've ever asked, "How do I evaluate my volunteer program?," here's what you should do.
Determine Existing Metrics
The first question to ask yourself is, "What components of my volunteer program am I currently measuring?" Commonly leveraged KPIs for volunteer programs include (but are not limited to):
Number of volunteers recruited,
Hours worked per volunteer,
Estimated dollar value of hours donated,
And services delivered (e.g. planted 'x' number of trees).
If you aren't doing so already, a great way to evaluate success is to benchmark these quantitative metrics against the overall cost of running your volunteer program. If expenses are lower than your impact or outcome, then your program is more likely to be successful.
Tip: Are the number of volunteers you recruit low? Learn how VolunteerMatch Premium can help you recruit more volunteers.
Look for Missed Opportunities
Once you've determined what you currently measure, start brainstorming for the things you can begin measuring. Look for any opportunities you might be missing. In this step, ask yourself, "What could I measure?"
A great tool that helps assess your volunteer program's return on investment (ROI) is the Relative Impact — Volunteer Management ROI Model by Tony Goodrow of Better Impact. Essentially, the model helps deduce:
Your volunteer program's ROI,
The opportunity costs of every volunteer hour,
Whether the volunteer work performed aligns with your overall mission.
It's critical to move beyond solely measuring dollar value and assess the actual impact of your volunteers' work on the community and on themselves. For example, what difference does the work make in your community? And does it increase your volunteers' health, sense of contribution, or place in society?

Reflect on Metric Objectives
It's equally as important to ask yourself, "Why is what I'm measuring important in the first place?" After establishing your program evaluation strategy, revisit your plan in 4-6 months and assess whether it's still working for you. If not, don't be afraid to implement any necessary changes. It's a balance of trial and error until you get it right.
Next, determine if the information you're gathering helps tell a story, and if so, who is that story is being told to? Whether it's your board of directors, funders, volunteers or all the above, it's good to have an idea of who will be reading this information, and how they'll be reading it.
Execute Your Evaluation Strategy
Now that you've determined existing metrics, looked for missed opportunities and reflected on your strategy, you'll need to figure out how to best obtain information. An easy way to do so is by sending your volunteers a feedback survey. Create your own survey based on the benchmarks you've weighted as important for assessing your program, or base your survey off an existing template.
Not sure where to begin? Here's how the American Red Cross successfully uses a survey to get volunteer feedback.
You may also ask your volunteers questions in-person before, during, and after their shift (e.g. volunteer interviews, orientation, and exit survey). Tip: brainstorm possible responses of what your volunteers might say so that you can be more prepared to hear them.
Feel free to turn to helpful productivity tools, like Toggl, to help measure the effectiveness of volunteer hours spent against the amount of work performed.
Once you have your volunteer program metrics in place, benchmark your numbers against other volunteer and employee volunteer programs to see how well they align. And at VM Summit 16 this October, collaborate face-to-face with other nonprofit professionals on best practices for evaluating volunteer programs.
Ready to attend? Purchase a discounted nonprofit ticket here.
Have a question? Contact VM Summit 16 Event Manager, Bree von Faith.