The Power of Citywide Volunteer Engagement: Lessons from the Field
|
Guest post by Beth Steinhorn, VQ Volunteer Strategies
Six years ago, I was awakened in the middle of a rainy night by my husband's phone exploding with texts. He volunteers with a local search and rescue team and was being called out to help with flash flooding in a town outside Boulder, CO, about 30 miles from our Denver home. He left immediately and volunteered for the day before his professional role as a responder with a national animal welfare organization kicked in. Over the next week, he managed a team of volunteers searching flooded homes for animals and setting up shelters for pets and livestock of families displaced by the rising waters.
Over those seven days, Boulder and the surrounding areas saw devastating losses: 1,500 homes were destroyed, 17,000 houses damaged, miles of roadways and acres of agricultural land were ravaged, eight people were killed, and thousands of others were evacuated or stranded.
Throughout, residents and people from thousands of miles away showed up to serve. Amidst the rains and subsequent flooding, the city had emergency management protocols in place to manage first responders and to coordinate with disaster relief organizations, but no system existed to coordinate these armies of well-intentioned volunteers offering assistance. In its efforts to rebuild in subsequent years, city leaders prioritized developing a coordinated engagement strategy as part of its resilience work.
While the rainfall and floods in September of 2013 were unprecedented for Boulder, the integral link between volunteer engagement and resilience is not unique at all. In fact, just recently, Cities of Service shared a blog about the links between effective engagement and resilience as seen through the Resilience AmeriCorps.
Resilience is defined as, "The capacity within a city to survive, adapt, and grow no matter what kinds of chronic stresses and acute shocks they experience". Research shows consistently that engaging residents as volunteers builds resilience. The City Resilience Index articulates four drivers that contribute to resilience and volunteers can play a vital role in each:
Leadership and Strategy: Engaging residents empowers them to build the future of the city.

Health and Wellbeing: Volunteering enhances health and economic stability.

Economy and Society:

Volunteerism is a proven path to employment

and service can unify communities and strengthen neighborhoods.

Infrastructure and Ecosystems: Volunteerism extends the capacity of city agencies to provide services.
Learn more about how engaging residents can strengthen cities while hearing directly from engagement leaders in Plano, TX, Fort Collins, CO, Flint, MI, and New York City during VolunteerMatch's upcoming webinar Citywide Volunteer Engagement: The Why, How, and Where to Begin. Take some of the lessons home with you by downloading the free Citywide Volunteer Engagement Guide developed by VQ Volunteer Strategies and Offero.
Register for the FREE, Dec. 5 webinar today!
---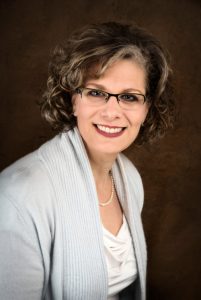 Author bio: Beth Steinhorn is president of VQ Strategies, developing engagement strategies for nonprofits. Learn more about Beth in her own words!