How Volunteering Helped Kristina Find Her Passion and Heal After a Terrifying Life Event Sidelined Her Career
|
Guest Post by Journey Found and Red Cross volunteer, Kristina "Red" Kruz
Ever since I was a little girl I loved to volunteer.  I was raised as an only child and enjoyed accompanying my parents when they volunteered in the community. I felt at home helping others so much so that I actually dreamed of being a Professional Volunteer when I grew up. It's even how I met one of my closest friends. I will never forget I was in the 7th grade and our school, looking to integrate classes, needed students to volunteer as classroom buddies with special needs students.  I leaped at the chance! I never understood why we were separate but was happy to be part of the solution towards unity. It was not easy at first, it was hard to communicate with some of my new non-verbal buddies. Then a Spanish speaking buddy arrived and she needed my help to communicate with her teachers and feel comfortable in a strange place. We became fast friends. I taught her how to talk to and relate with people at our school, and she taught me unconditional love and patience. Helping her helped me more than words can ever express. 
That experience left a huge impression on me and would influence my future career as a certified Spanish Medical Interpreter. I continued to volunteer whenever asked through-out the rest of my teenage and adult years, but my career in the medical field had overtaken my time and strict corporate protocols placed rules on how one could interact with the public. 
And then, I almost died from chronic illness and could not be cleared to go back to work.  I felt lost and without purpose. I wanted to help others again, but my illness was stopping me…or so I thought. One night, when I was crying because I felt useless and asking the universe to show me my purpose even though I was sick, the thought came to me to volunteer again.  So I googled "volunteer opportunities" in my area and VolunteerMatch popped up. I knew I had to stay close to home and needed a place that understood my current limitations but was willing to work with my passion and skill set. The VolunteerMatch website made it easy for me to find the nonprofit Journey Found and apply to volunteer for them. I am humbled by how beautiful the universe works as I write my little volunteer story because I just realized that October is my one year anniversary of finding and joining Journey Found on Volunteer Match!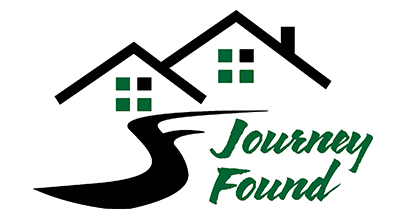 Around this time last year, I was asked to volunteer at their 4th annual gala. I felt at home the moment I met the staff and adults with special needs that we assist and take care of.  I started off as their volunteer greeter for that event. Now I am part of this year's 5th annual gala committee and have been asked to be part of their newly formed philanthropy committee to find new ways to support our special precious people and get the community more involved. 
Although I had to give up a well-paying career due to illness, I finally have my dream "job" as a Professional Volunteer just like I always wanted as a little girl and now I also have another volunteer opportunity with the Red Cross in addition to Journey Found. You don't have to have perfect health and tons of money to volunteer, just go find your best match to your passion and skills!
---
Author Bio: Kristina "Red" Kruz is a fabulous Journey Found volunteer. She's a member of their 5th annual gala committee, helping the team run a smooth, mission-focused event. She also just joined the Red Cross as a volunteer!
Would you like to share your volunteer story to inspire others? Hover over the